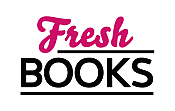 Your starred reads for December are here!
"The story of the notorious Alva Vanderbilt..."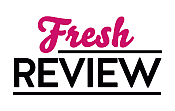 Reviewed by Magdalena Johansson
Posted October 10, 2018

A WELL-BEHAVED WOMAN is a story about the notorious Alva Vanderbilt who married a rich man to save herself and her sisters from destitution. Once Alva Smith lived a prosperous life, but that was until their fortune was lost. She has to wed really well and she catches the eye of William Vanderbilt from the very rich, but socially outcast Vanderbilts. Alva is hell-bent on getting herself and the Vanderbilts everything they want, no matter the cost. But, can all the money in the world buy her the happiness she wants?
A WELL-BEHAVED WOMAN is a book about a woman's struggle to save her family by sacrificing her own happiness by marrying a man she doesn't love. She strives to build a reputation for the Vanderbilts, a family who has always been looked down upon, despite their wealth. And, she even sacrifices her own daughter by marrying her off to a duke.
The book started off really well, but unfortunately, in the end, it failed to truly captivate me. Alva Vanderbilt is such a fascinating woman. However, I felt that the most interesting aspects of her life, like her interest in equality for women, for instance, were overshadowed by her loveless marriage and her constant yearning for love. It just went on and on. I wanted a strong woman who knew what she wanted and who didn't give a damn about the consequences. I never felt that she was especially strong. While reading this book, I felt like if she wasn't friends with Consuelo Yznaga, her best friend and later on Duchess of Manchester, she never would have gotten especially far in life.
A WELL-BEHAVED WOMAN did have its moments. Towards the end of the book, you really got a feeling that Alva is starting to get interesting because she is discovering the injustices in the world and tries to do something about it. And that's when the book ends. So, alas, this could have been a great book, but I found the story not especially memorable.
SUMMARY
The riveting novel of iron-willed Alva Vanderbilt and her illustrious family in as they rule Gilded-Age New York, from the New York Times bestselling author of Z: A Novel of Zelda Fitzgerald.

In 1883, the New York Times prints a lengthy rave of Alva Vanderbilt's Fifth Ave. costume ball—a coup for the former Alva Smith, who not long before was destitute, her family's good name useless on its own. Marrying into the newly rich but socially scorned Vanderbilt clan, a union contrived by Alva's best friend and now-Duchess of Manchester, saved the Smiths—and elevated the Vanderbilts.

From outside, Alva seems to have it all and want more. She does have a knack for getting all she tries for: the costume ball—no mere amusement—wrests acceptance from doyenne Caroline Astor. Denied a box at the Academy of Music, Alva founds The Met. No obstacle puts her off for long.

But how much of ambition arises from insecurity? From despair? From refusal to play insipid games by absurd rules? —There are, however, consequences to breaking those rules. One must tread carefully.

And what of her maddening sister-in-law Alice? Her husband William, who's hiding a terrible betrayal? The not-entirely-unwelcome attentions of his friend Oliver Belmont, who is everything William is not? Her own best friend, whose troubles cast a wide net?

Alva will build mansions, push boundaries, test friendships, and marry her daughter to England's most eligible duke or die trying. She means to do right by all, but good behavior will only get a woman so far. What is the price of going further? What might be the rewards? There's only one way to know for certain…

---
What do you think about this review?
Comments
No comments posted.

Registered users may leave comments.
Log in or register now!