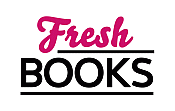 Hot, sizzling reads for July
"Young Charles Dickens sniffs out a poison plot"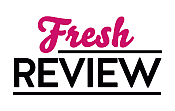 Reviewed by Clare O'Beara
Posted October 6, 2018

Thriller Historical | Mystery Historical
What a splendid idea, to cast a youthful Charles Dickens as an amateur sleuth. Our tale of woe begins in 1835, when young Charles Dickens is a journalist at the Evening Chronicle in London. This is first in a series called 'A Dickens Of A Crime.' Charles' novel-writing years lie ahead so there is no need to have read his works to enjoy this book, A TALE OF TWO MURDERS. Readers who are familiar with Oliver Twist and other books, however, will understand the social conscience of this young hero.
Kate Hogarth is the daughter of Charles' editor, and the Scottish Hogarth family entertain the young man at a January dinner at their home in Brompton outside London. Charles has been covering deadly dull Parliamentary debates, but chats about his family, until screams are heard from the nearest house. Lord Lugoson lives in a fine mansion and has guests, as the small group discover, with one young lady, Christiana Lugoson, having screamed and fainted for reasons as yet unknown. Kate is determined to help her while Charles and Mr Hogarth are more interested in the cause of her collapse. Christiana is taken violently ill and does not survive the night. Was it food poisoning? Blame the servants? Nobody else was affected. Later, another reporter tells Charles that one year previously, another seventeen year old young lady died in the same way. Instincts aroused, the newshound starts to ask questions.
I was intrigued by seeing what Charles' own life was like; his father had been in a debtor's prison and then fled to avoid his creditors, surely a role model for Mr Micawber. His several siblings include a brother whose education he is supposed to supervise. The reporter attends performances at theatres like the Garrick and Adelphi and reviews plays. The Hogarth family having a Scottish accent makes it easy to identify characters, and Catherine did later become Mrs Dickens, as the author Heather Redmond explains at the end. Some passages would not be out of place in a Jane Austen drawing room, but we also go backstage and mudlarking, where proper young ladies would never tread. Most of the investigation occurs via conversations but the cast is widely varied.
I enjoyed the read with its look at London society, rigidity and notoriety. Heather Redmond has clearly had fun dropping in recognisable literary phrases and portraying the young Dickens, but any lover of historical crime tales will enjoy A TALE OF TWO MURDERS.
SUMMARY
On the eve of the Victorian era, London has a new sleuth . . .
In the winter of 1835, young Charles Dickens is a journalist on the rise at the Evening Chronicle. Invited to dinner at the estate of the newspaper's co-editor, Charles is smitten with his boss's daughter, vivacious nineteen-year-old Kate Hogarth. They are having the best of times when a scream shatters the pleasant evening. Charles, Kate, and her father rush to the neighbors' home, where Miss Christiana Lugoson lies unconscious on the floor. By morning, the poor young woman will be dead.
When Charles hears from a colleague of a very similar mysterious death a year ago to the date, also a young woman, he begins to suspect poisoning and feels compelled to investigate. The lovely Kate offers to help—using her social position to gain access to the members of the upper crust, now suspects in a murder. If Charles can find justice for the victims, it will be a far, far better thing than he has ever done. But with a twist or two in this most peculiar case, he and Kate may be in for the worst of times . . .
---
What do you think about this review?
Comments
No comments posted.

Registered users may leave comments.
Log in or register now!