"A heartbreaking story about a mother's love..."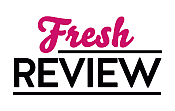 Reviewed by Magdalena Johansson
Posted October 4, 2018

Mystery Historical | Thriller Medical
Now and then you come across a book that will take your breath away. For me, THE DREAM DAUGHTER is a book like that. I had never read anything by Diane Chamberlain before so I didn't know what to expect. All I knew was that the blurb intrigued me. I never expected to find myself so taken with the book that I still feel a bit giddy when I think about it several days after I finished the book.
It's the 1970s and Caroline Sears has lost her husband in the Vietnam war. She never got the chance to tell him that she was pregnant. She is now dealt a double blow when she finds out that her unborn daughter has a heart defect and that she will not survive for long after being born. When her brother-in-law Hunter comes to her with an outlandish suggestion, she doesn't believe him. Not at first. Hunter has always been an enigma. He came into their lives, a man without a family and with a past shrouded in secrets, and his idea of saving Caroline's unborn daughter is too fantastic to be true...
I've have been deliberately vague when it comes to discussing the plot of this book. I just feel this is a book you need to experience without knowing too much about the plot. It's a story that is so fabulous, so heartbreaking so incredibly good that I sometimes both wanted and dreaded to continue reading the book. Especially towards the end when Chamberlain decided to break my heart over and over again. The writing is fabulous and I came to really love Caroline, her sister Patti, Hunter, and the rest of the characters in the book.
I never thought I would love this book as much as I did. I'm so glad that I got the chance to read this book and I will, without a doubt, read more books by Diane Chamberlain. If you get the chance to read THE DREAM DAUGHTER, take it!
SUMMARY
From bestselling author Diane Chamberlain comes an irresistible new novel.

When Caroline Sears receives the news that her unborn baby girl has a heart defect, she is devastated. It is 1970 and there seems to be little that can be done. But her brother-in-law, a physicist, tells her that perhaps there is. Hunter appeared in their lives just a few years before—and his appearance was as mysterious as his past. With no family, no friends, and a background shrouded in secrets, Hunter embraced the Sears family and never looked back.

Now, Hunter is telling her that something can be done about her baby\'s heart. Something that will shatter every preconceived notion that Caroline has. Something that will require a kind of strength and courage that Caroline never knew existed. Something that will mean a mind-bending leap of faith on Caroline\'s part.

And all for the love of her unborn child.

A rich, genre-spanning, breathtaking novel about one mother\'s quest to save her child, unite her family, and believe in the unbelievable. Diane Chamberlain pushes the boundaries of faith and science to deliver a novel that you will never forget.
---
What do you think about this review?
Comments
No comments posted.

Registered users may leave comments.
Log in or register now!