"What happens when love and mother nature have other plans?"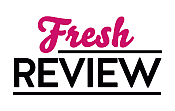 Reviewed by Patti Loveday
Posted October 4, 2018

Holiday | Women's Fiction | Romance Contemporary
Whenever I get the opportunity to read a Debbie Macomber book, I jump at the chance. Her romance novels are captivating and addictive. They never disappoint! ALASKAN HOLIDAY is the perfect story that reminds us that no matter how planned out we think we have our life, it never goes as planned. When your dreams and life goals do not match. How do you decide the path to take? Follow your heart or your head? When life throws you a curve ball do you try to catch it or dodge it?
The characters are relatable and realistic. They could easily be your friend or next door neighbor. Josie thinks she has planned her future out and everything is going as planned. Well, that is until she decides to work in Ponder for the summer before she starts her dream job in Seattle. She is determined to stay on course. What happens when love and mother nature has other plans?
A steamy romance is full of drama and kisses hot enough to melt the fresh winter snow. Macomber has created another magical world set during the holidays that are sure to get you in the spirit of the season. The Alaskan backdrop makes for a lovely backdrop and helps to play a big part in the storyline. The perfect storm creates just enough problems for the characters to make this a dreamy read. ALASKAN HOLIDAY is a heartwarming story that is sure to stay with you long after reading.
SUMMARY
Debbie Macomber brings us to the Alaskan wilderness for a magical Christmas tale about finding love where it's least expected.
Before beginning her dream job as sous chef in one of Seattle's hottest new restaurants, Josie Avery takes a summer position cooking at a lakeside lodge in the remote Alaskan town of Ponder. Josie falls for the rustic charms of the local community—including Jack Corcoran, the crotchety keeper of Ponder's famed sourdough starter, and, in particular, the quiet and intense Palmer Saxon, a famed master swordsmith.
Josie and Palmer become close during the long Alaskan summer days, but Josie knows that, come fall, she'll be returning to reality and the career she's worked so hard for. Palmer, on the other hand, would like nothing better than to make Josie his wife and to keep her in Ponder. But Josie can't imagine abandoning her mother back in the Emerald City and sacrificing her career to stay in this isolated town—not even for a man she's quickly coming to love.
Fate has other plans. Josie misses the last boat out of town before winter sets in, stranding her in Ponder and putting her dream job at risk. As the holidays approach, Josie and Palmer must grapple with the complications that arise when dreams confront reality, and the Christmas magic that can happen when they put their faith in love.
Debbie Macomber is at her best in this beautiful holiday story about the far journeys we travel to find a place to call home.
---
What do you think about this review?
Comments
No comments posted.

Registered users may leave comments.
Log in or register now!