"Can a mystery be solved when unexpected shadows lurk in the darkness?"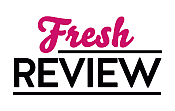 Reviewed by Patti Loveday
Posted September 28, 2018

Mystery Historical | Mystery Paranormal
MURDER ON MILLIONAIRES' ROW is a paranormal mystery thriller by Erin Lindsey. A story with an intelligent female lead character who proves that she can shine when she solves the mystery at hand.
Once I started reading I was hooked! MURDER ON MILLIONAIRES' ROW is a mystery thriller that will draw you into a world that is unlike any other. A world full of Gilded Age details in Manhattan, ghosts, a budding romance, and the unexpected paranormal luck. These supernatural elements help to bring an eerie but essential tone to the story. A world that makes you wonder about the shadows lurking in the night.
The lavish world of upper-class New York is at intense odds with the beautifully and glamorously portrayed grit of Five Points in a clash that becomes even more staggering as the mystery unfolds.
There are several characters introduced and more mentioned in this novel so there's an opportunity for many great subplots and future storylines. They are well rounded with shocking backstories that help to mesh with the overall storyline making for a memorable read. Some stand out more than others but all are needed to help round out the mystery and leaving you wondering why?
MURDER ON MILLIONAIRES' ROW is an engaging and fast-paced read that is full of adventure and mystery. I look forward to seeing more adventures from the characters.
SUMMARY
In Murder on Millionaires' Row, Erin Lindsey's debut historical mystery, a daring housemaid searches Gilded Age Manhattan for her missing employer and finds a hidden world of magic, ghosts, romance, and Pinkerton detectives.
Rose Gallagher might dream of bigger things, but she's content enough with her life as a housemaid. After all, it's not every girl from Five Points who gets to spend her days in a posh Fifth Avenue brownstone, even if only to sweep its floors. But all that changes on the day her boss, Mr. Thomas Wiltshire, disappears. Rose is certain Mr. Wiltshire is in trouble, but the police treat his disappearance as nothing more than the whims of a rich young man behaving badly. Meanwhile, the friend who reported him missing is suspiciously unhelpful. With nowhere left to turn, Rose takes it upon herself to find her handsome young employer.
The investigation takes her from the marble palaces of Fifth Avenue to the sordid streets of Five Points. When a ghostly apparition accosts her on the street, Rose begins to realize that the world around her isn't at all as it seems—and her place in it is about to change forever.
---
What do you think about this review?
Comments
No comments posted.

Registered users may leave comments.
Log in or register now!