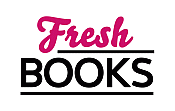 Hot, sizzling reads for July
"Making gourmet cat food can lead to trouble..."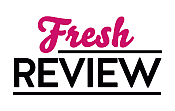 Reviewed by Clare O'Beara
Posted September 13, 2018

Mystery Pet Lovers | Mystery Woman Sleuth
Colbie Summers stars in the second of the Gourmet Cat Mystery series. Yes, this is about a lady who launches a brand of gourmet food for kitties, Meowio. As she supervises production she can be sure of good ingredients, in a process which started in her kitchen and now occupies a small premises. THE TROUBLE WITH TRUTH begins on the morning her son Elliott goes to his first school since moving to a California town, Sunnyside.
Colbie has a friend and employee called Mira who had a troubled background and was raised in a foster home. As the story develops we learn that the fostering was equally difficult. Mira hears that someone she knows has been found dead, and she is sure she'll be a suspect, so her inclination is to run. I thought it odd that all the respectable people she knows agree to hide her from a police search while counselling her to tell the cops all she knows. They don't seem to have a lot of faith in standards. Eventually Mira does go to the police with a lawyer, but she doesn't want to name her alibi. This is when Colbie starts sleuthing.
The inevitable pet cat in this busy tale is called Trouble, and the previous book featuring Trouble and Colbie was called THE TROUBLE WITH MURDER. He's a handsome ginger cat and such a good advert for the pet food, that he gets to go on a San Diego TV talk show. Other characters include Lani, a lady who makes imaginative clothes, and Richard, Elliott's dad, who was a surf dude when he and Colbie first met, and now is seldom in their lives. But that's nothing compared to poor Mira's unpleasant foster mom and foster siblings. Mira wrote a play based on incidents in her early life, and unsurprisingly, the family resent a disguised version of their lives appearing on stage. So much is going on from so many directions that it can be hard to focus -- but isn't that rather like life? Even the pet food location has a drama.
I like that domestic security cameras are a feature, again these are usual in some areas, and we learn about people in the Sunnyside area who use them in various ways. This is an adult read with some strong language but no romance. Author Kathy Krevat lives in San Diego and gives us a nice sense of place. THE TROUBLE WITH TRUTH is a lively and good-hearted mystery with a darker side. Those who like contemporary amateur sleuth stories will have fun pitting their wits against the puzzle and picking up clues.
SUMMARY
Things are looking up for single mom Colbie Summers. After relocating back to her California hometown with her adolescent son and taste- testing feline, Trouble, she's ready to take her gourmet cat food company to the next level. Until helping a teenager gets Colbie mixed up in a fresh case of murder… Trying to balance her hectic family life with her growing business— including a coveted contract with the local organic food store—leaves Colbie scrambling to keep all her balls in the air. But when a Sunnyside resident is found dead in his garage, she takes on a new role: harboring a suspected killer. The eighteen-year-old murder suspect, a former foster kid and Colbie's part-time chef, had a powerful motive to snuff out the high-profile businessman. The real question is, who didn't? Sifting through the victim's sordid history unearths a cat's cradle of crimes, including money laundering and abuse. Now, to clear an innocent girl's name, Colbie must sniff out the truth before a killer who smells trouble goes on the attack again.
---
What do you think about this review?
Comments
No comments posted.

Registered users may leave comments.
Log in or register now!