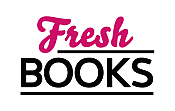 Your starred reads for December are here!
"Walt Longmire will stop at nothing to get his daughter back..."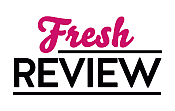 Reviewed by Magdalena Johansson
Posted September 5, 2018

I pretty much threw myself into DEPTH OF WINTER, the latest Longmire book, when I got a copy of it. The best time of the year is when a new  Walt Longmire book is released. I was thrilled that this book returns to the vendetta story arch. Walt Longmire is once again facing off the man that has caused him and his family lots of grievances over the years. If you have read the previous book do you already know this since the man in question kidnapped Walts daughter Cady at the end of that book. Walt will do anything to get Cady back! The only drawback is that there was not very much space over for Henry Standing-Bear and Vic Moretti as Walt used new resources to find Cady in Mexico. Still, they are there when Walt needs them.
Despite me sulking over the lack of Henry and Vic must I say that this is one hell of a book. The writing is, as usual, topnotch and I devoured this book way too fast. It's a thrilling story with Walt going, without hesitation, head-to-head against a dangerous drug cartel. Will this be the end of Walt, and is Cady still alive?
DEPTH OF WINTER is a great new novel by the fabulous Craig Johnson. For longtime fans of the Walt Longmire series, this book will, without doubt, be a true gem to read. I'm already longing for next year and the next book. For new readers, who perhaps pick up this book without having read the previous thirteen may there be some questions while reading the book. However, I do think that each book can be read as a stand-alone. Although starting from the very beginning isn't at all that bad. I envy those that have all fourteen books to read...
SUMMARY
Welcome to Walt Longmire's worst nightmare. In Craig Johnson's latest mystery, Depth of Winter, an international hit man and the head of one of the most vicious drug cartels in Mexico has kidnapped Walt's beloved daughter, Cady, to auction her off to his worst enemies, of which there are many. The American government is of limited help and the Mexican one even less. Walt heads into the one-hundred-and-ten degree heat of the Northern Mexican desert alone, one man against an army.
---
What do you think about this review?
Comments
No comments posted.

Registered users may leave comments.
Log in or register now!