"Can you believe your eyes? A pink elephant!"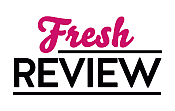 Reviewed by Clare O'Beara
Posted September 2, 2018

Science Fiction Suspense/Thriller | Thriller Medical
This short novel at first seems freakish, then draws the reader in to its premise. A down and out man in Zurich huddles in a riverbank cave out of the rain, and sees a tiny pink elephant moving in the darkness. The ELEFANT is also glowing.
We slip back a couple of years to see the machinations of a genetic manipulation laboratory, which draws on circus Indian elephant breeding stock to create an altered embryo. (You will learn more than you wanted to know about such intimate procedures.) Elephant babies take time to grow, and during these months, the young elephant trainer from Burma becomes convinced that his charge may be going to deliver a sacred elephant baby. He wishes to free her when she arrives, from experimentation and unscrupulous ownership, but the foreign investors from Asia will not be easily fooled.
To say more would be to spoil a riveting adventure, but I'll praise the character delineation which gives us young Kaung who is fiercely protective of his elefant, dropout Fritz Schoch who wants to forget his former life (and just might do that by caring for a pet), and stubborn veterinarian Valerie Sommer, who seeks to atone for her game-hunting father. Not to mention the glowing pink mini ELEFANT herself, Saba.
Swiss author Martin Suter, who has written for European newspapers, has looked thoughtfully into the matter of elephant reproduction, genetic manipulation, and altered gene creature ownership. He invites us to question whether we should play creator with living animals, who should own them, and why we should alter gene structure and expression. We also come to respect working elephants of various kinds and understand that they need forested sanctuaries. This is an unusual, amazing, and fun book. Great for adults who like to read speculative fiction.
Learn more about Elefant
SUMMARY
What would you do if you woke up to see a living, breathing, tiny, glowing, pink elephant? If you're anything like Schoch, who lives on the streets of Zürich and is decidedly down on his luck, you might well think it's time to put away the bottle before your hallucinations get any stranger, and go back to sleep.
But what if the tiny pink elephant is still there when you wake up? And clearly needs someone to take care of it? And what if you discover that it's been created through genetic engineering, by a group of scientists who just want to use it to get rich and don't care about the elephant's welfare? And that they're in cahoots with a circus and will stop at nothing to get it back?
What if this little elephant is about to change your life?
---
What do you think about this review?
Comments
No comments posted.

Registered users may leave comments.
Log in or register now!