"Meet the Hill family and a rodeo queen"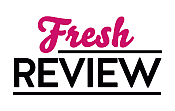 Reviewed by Clare O'Beara
Posted August 11, 2018

The latest in the enjoyable Hills of Texas western romance series introduces Rusty Walker, who has worked hard to please her ranching father all her twenty-five years. Seems that's not far enough for a controlling man, even after his death he wants to dictate his daughter's life. RESISTING THE RANCHER might lose her everything.
Williams Hill has driven up from Texas to provide rodeo stock for a town in the Colorado Rockies. Another outfit is providing most of the stock but he has brought up some powerful bulls. He notices his sister-in-law's Quarter Horse, a red bay called Mischief Maker, being ridden by a new trainer for barrel riding, performing superbly. He goes to talk to the rider, Rusty Walker, but she's not interested in talking to appreciative cowboys. Her dad runs the local rodeo stock ranch, and he doesn't like her chatting with competitors. A misunderstanding occurs and Rusty gives Will a thank-you kiss for helping her, before discovering that he's trying to talk her dad into a partnership. Now she feels he was using her.
Wow, the story heats up in tensions of all sorts, as Rusty's dad confides in her that he only has a few months to live, and she has to marry someone he approves of or lose the ranch. He's always resented just having a female heir. Rather than meekly play along, her anger and independence drive her to leave. Maybe she'll take up a horse training job in Texas... even if that means working with Will.
I really enjoyed reading about Rusty's competitions. She puts her horse first and is friendly with other competing women. She's also a dedicated trainer, with a punishing schedule like all real horse people, and a strong businesswoman. In a small act of rebellion she wears pink clothes at times, which her dad dislikes. Will has his own quirks, such as wearing amusing t-shirts, which help him come across as an individual. Sometimes it's hard to imagine a cowboy having a normal sense of humor. He also has manners, as his mama raised him right. But is there any etiquette that covers a drastic situation like Rusty's? Maybe there is in Texas.
As this is part of a series about the Hill family, we get conversations about siblings and marriages, degree-takers and ranchers. Then we get to meet most of the characters described, just as would occur in real life when people get into a relationship. I'm going to look out for the first book by Kadie Scott, called SAVING THE SHERIFF. RESISTING THE RANCHER is an adult romance, and the Hills seem like darned fine people.
SUMMARY
Rusty Walker has spent her entire life trying to earn her tough, ranching father's respect and approval by learning the business inside and out. But now her uncompromising parent has decreed she must marry if she wants to inherit. Worse, her husband has to be someone who can help her run the business. As if she needs it!
Williams Hill kissed Rusty in a bar in an act of temporary insanity, and lost his heart to her on the spot. Despite the complications to his own rodeo stock business, he agrees to marry the feisty red-head, hoping to woo her once they're hitched. But she only views him with suspicion and resentment.
Can this soft-spoken Texas cowboy convince his proud wife, who's never known unconditional love, that she is everything he wants?
Excerpt
Excerpt

"Hey."

Rusty caught a whiff of cigarette smoke hanging around the man who'd taken the stool beside her. She didn't bother to look over, keeping her eyes on her drink hoping he'd get the hint and go away.

No such luck.

He leaned forward and raised his voice. "Hey there, red."

She turned her head and could now see he was swaying slightly. He gave a slow blink, trying to focus, obviously drunk. Great. She didn't acknowledge the guy in any other way, but apparently looking at him was enough encouragement.

"Wanna drink?"

She held up her glass. "I'm good. Thanks."

"My treat when you're done with that."

"I'm leaving when I'm done with this." Maybe sooner at this rate.

He reached out and tugged on her arm. "Now don't be like that."

Rusty sighed. "I'm not interested." She couldn't be clearer than that.

The guy, who was good-looking enough—tall, blond, strong chin, and nice eyes—bristled visibly.

He straightened his back as his eyebrows lowered. "All I did was offer to buy you a drink."

She turned back to the one she already had. "Thanks, but no thanks."

"But—"

"Move along." She waved a hand as though shooing a fly.

He stood suddenly, his stool scraping along the wooden floor with a screech of protest loud enough to be heard over the music and chatter. In the mirror, several heads turned in their direction. Travis and Dave stood up, ready to intervene, but before they could do anything, and even before the jerk could say anything else, let alone touch her, a large hand landed on her shoulder and spun her around in her seat.

"Sorry I'm late, baby," the newcomer murmured.

Rusty only had time to register the new player in the scene was that Will guy with the blue, blue eyes before he leaned forward and kissed her.

She gave a little squeak of protest and he released her lips immediately. The sudden absence of warmth left her feeling slightly bereft, which was crazy since he'd barley brushed his lips across hers.

Before she could process what just happened, he leaned forward and whispered in her ear, "Follow along and we'll get rid of this guy."

Realizing he was now standing between her legs, she hid the shiver sliding down her spine by giving him a tiny nod. He pulled back and smiled down into her eyes. The blue of his eyes, up close like this, was nothing short of startling. The irises were rimmed in black which somehow made the blue even bluer. She could drown in those depths, like falling into the sky, or the deepest of oceans. She had the strangest urge to trace the cleft in his chin.

"Miss me?" he asked, loud enough for the ass on the other stool to hear.

"Of course," she purred.

Some small part of her brain registered that wasn't exactly a lie. She'd spent a ridiculous amount of time thinking about him given their two extremely brief shared moments. They hadn't even been properly introduced or exchanged more than a handful of words.

"Me too," he said as he lowered his lips to hers again.
---
What do you think about this review?
Comments
No comments posted.

Registered users may leave comments.
Log in or register now!