"Can love survive betrayal?"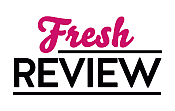 Reviewed by Gabrielle Lee
Posted August 8, 2018

Romance Erotica Sensual | Erotic
TIED TO HIS BETRAYAL is the second book in the Dirty Little Secrets series by Stacey Kennedy. This book gives readers the story of Darius and Taylor, two people on a roller coaster ride of emotions. Years ago the two were something, but Taylor has not been back for years after Darius broke her heart. When Taylor comes home after suffering abuse from her latest boyfriend, Darius is more than ready to protect her, but what will that cost these two? Darius and Taylor must confront their feelings and decide if they want to fight for happiness or continue on the path that led them to where they are now. Can Taylor's heart stand another hit or is the damage already too much?
Darius and Taylor's story is an intense and emotional read. The two find themselves searching for answers and finding love. It was nice to see Taylor and Darius reconnect. Their relationship is full of ups and downs. I enjoyed watching the journey that the two take to find what they are looking for. You cannot pick who you love and the two learn to embrace what life offers you.
Taylor is a strong character, but I would have liked to see more of a different strength to her and not be so easily ready to forgive what has happened to her. Darius is a good man who enjoys a bit of kink, but others are ready to condemn him and others like him. The two fit well together and find a way to enjoy themselves, but what will that cost and does it truly mean the same thing to both parties? While Darius and Taylor are not my favorite couple I was still pulled into their story. The author does a nice job of keeping readers engaged with a few twists and turns that make this an interesting read.
TIED TO HIS BETRAYAL does a nice job of continuing the plot line of this series. Some questions were answered, but there are more that still need to be answered. Mystery and romance come together for a nice read leaving me eager to see what comes next in this world.
SUMMARY
In a dazzling novel of passion and power from the bestselling author of Bound Beneath His Pain and the Club Sin series, a commanding man gives up his most prized possession to win back the one that got away.
Darius Bennett can't live without supreme control. A self-made billionaire, he's rich enough to get anything—and any woman—he wants, yet he's still haunted by a broken relationship. Five years ago, Darius let Taylor Erikson go because he knew he could never give her what she truly wanted: his heart. But the moment Taylor walks back into his life, bruised and beaten, Darius blames himself. To make good on his betrayal, he vows to help her heal—in and out of the sheets.
Once upon a time, Darius was Taylor's world. Now his fierce embrace is exactly what she needs to get back on her feet. But Taylor pays a heavy price for her sizzling nights with Darius. As the emotional ties become stronger than ever and the paparazzi hunt her down for their next juicy story, Taylor must face some hard truths. They can't go back. And to move forward, the key to loving Darius isn't about keeping his secrets—it's about exposing them.
Tied to His Betrayal is intended for mature audiences.
---
What do you think about this review?
Comments
No comments posted.

Registered users may leave comments.
Log in or register now!