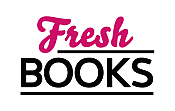 April showers are here, settle with a great read!
"This reissued classic is a must for young horse lovers"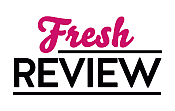 Reviewed by Clare O'Beara
Posted August 5, 2018

Young Adult Adventure | Young Adult Historical
This classic for young adults has been reissued in paperback and e-book forms. The circus comes to Oregon but when it moves on, a fifteen year old lad is left without a home. Joe Lang had thought he had everything -- a family, friends, and a career as a spangles, or bareback horse rider. But the death of his father changes his world.
SAWDUST IN HIS SHOES refers to Joe's circus upbringing. He's never known any non-circus folks but one, a lady he disliked. How can he adapt to life in an industrial school? Joe's toughness marks him out, and friendless, he decides to escape. When he does, an Oregon farm family takes him in. Joe doesn't trust them, and not all of them trust him. He keeps his secrets. But the farm is in need of help. And they have something better than anything -- a Morgan mare named Satin. If Joe can just keep up his practicing, he might make it back to circus life after all.
If I had grown up in America I am sure I'd have seen this marvelous book in a library alongside THE BLACK STALLION and MY FRIEND FLICKA. As it is, I never heard of SAWDUST IN HIS SHOES, which was first published in 1950 and has delighted generations since. This was the first novel by Eloise Jarvis McGraw, who went on to win the Newbury Medal for her books for young readers.
The realistic tale is peppered with circus jargon, which is usually explained, but the translations are at the back. Joe's adventures are heartfelt, his fears, hopes, and dreams driving him, his determination and disappointment pouring off the pages. Young readers will learn a lot about human nature, kindness, trust, and the need to train hard to accomplish goals. I can recommend SAWDUST IN HIS SHOES to a whole new readership of young horse lovers, boys and girls alike.
SUMMARY
An outsider becomes a hero and a boy becomes a man in this classic coming-of-age tale from the heyday of the three-ring circus, by three-time Newbery Honor Book author Eloise Jarvis McGraw.

The circus is all young Joe Lang knows. The third generation of a circus family, he becomes a star bareback rider by the time he turns fifteen. But when his father, a lion-tamer, is killed by one of his cats, Joe becomes an orphan and is sent away to a vocational school while the law decides whether or not Mo Shapely, an old clown, is a fit guardian for him. Meanwhile, the circus moves on. Joe escapes from the school and stumbles into the farm life of the Dawson family, who take him in.

Mistrustful at first, Joe grows to love farming and his foster family. Faced with prejudice as an outsider in a closely-knit rural community, he closely guards the secret of his past—until the day his extraordinary acrobatic talent is called for to save a life. Joe earns respect, but there is still circus is in his blood, sawdust in his shoes. Will he ever be happy away from his former life with the greatest show on earth?

The debut novel of three-time Newbery winner Eloise Jarvis McGraw, Sawdust in His Shoes is reminiscent of Ralph Moody's Little Britches and Man of the Family, Roahl Dahl's Danny the Champion of the World, Sid Fleischman's The Whipping Boy, and Walt Morey's Run Far, Run Fast. Rediscover another great read-aloud treasure from the golden age of the children's novel.
---
What do you think about this review?
Comments
No comments posted.

Registered users may leave comments.
Log in or register now!