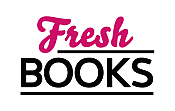 November's best reads...
"A deliciously decadent start to a new mystery series!"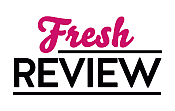 Reviewed by Magdalena Johansson
Posted July 12, 2018

What a deliciously decadent story! As a big fan of historical fiction set in the 1920s, was I instantly intrigued by the story of APRIL IN PARIS, 1921 by Tessa Lunney, and I was thrilled to discover how wonderful the book was right from the very start. Let's start with the fact that very early on in the book there is a ménage à trois between our heroine, Kiki Button, Picasso and another woman. I'm not a fan of reading about very lengthy sex scenes, but Tessa Lunney manages to write this part and other parts with enough sensuality and without being too graphic that even I liked them. Now, this is not a story about just sex, but it's part of the story since Kiki Button is, how shall I put it, not a prude and it's the 20s in Paris.
As for the main story, it's through Kiki's work as a gossip columnist that she is introduced to Picasso, who requests she find a stolen painting. However, that's not the only assignment in her life! During the war, Kiki worked as a spy and her old spymaster contacts her to find a double agent in Paris. Through attending parties, Kiki is able to gather information that will lead to finding information about both the double agent as well as the missing painting.
APRIL IN PARIS, 1921 is the first book in the Kiki Button series. It's an exciting and mysterious story that I loved from the very first moment I started the book. Yes, the book made me think of the Phryne Fisher series by Kerry Greenwood since Kiki is a wealthy Aussie that likes sex a lot. However, that's that, the Kiki Button  series is definitely something completely different and much darker. Kiki's past as a nurse and spy makes her a very interesting character and I just loved getting to know more about her. Now I'm looking forward to the next book in the series and I really hope that there will be many more in the future!
SUMMARY
Kiki Button—war veteran, party girl, detective, and spy—finds that she can't outrun her past exploits, even in the glittering world of Jazz Age Paris.

Paris in 1921 is the city of freedom, where hatless and footloose Kiki Button can drink champagne and dance until dawn. She works as a gossip columnist, partying with the rich and famous, the bohemian and strange, using every moment to create a new woman from the ashes of her war-worn self.

While on the modelling dais, Picasso gives her a job: to find his wife's portrait, which has gone mysteriously missing. That same night, her spymaster from the war contacts her—she has to find a double agent or face jail. Through parties, whisky, and seductive informants, Kiki uses her knowledge of Paris from the Great War to connect the clues.

Set over the course of one springtime week, April in Paris, 1921 is a mystery that combines artistic gossip with interwar political history through witty banter, steamy scenes, and fast action.
---
What do you think about this review?
Comments
No comments posted.

Registered users may leave comments.
Log in or register now!