"Kate Burkholder has to solve the brutal murder of a young Amish man..."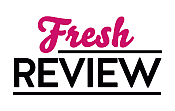 Reviewed by Magdalena Johansson
Posted July 12, 2018

I read SWORN TO SILENCE , the first book in the Kate Burkholder series some years ago and loved it. After reading it, I did get several of the books in the series and planned to read them. I still plan to read them, even more so after finishing A GATHERING OF SECRETS, book ten in the series.
A GATHERING OF SECRETS starts off really strong! I was hooked from the beginning and couldn't stop reading the book. Chief of police Kate Burkholder gets called out to a fire on an Amish farm The oldest son in the family is missing only to be found burned alive in the remains of the barn. Who would want to kill Daniel Gingerich? Daniel was a young man, well liked in the Amish community. As Kate starts to dig deeper into Daniel's life is she noticing that this young man that so many speak so well of seemed to have a darker side. But how to get to the truth when everyone is keeping silent?
Kate Burkholder is an interesting character, born Amish, but an event in her youth changed the direction in her life and now she is the chief of the police. She still has family among the Amish, but her life and their lives are very different. The Amish life is one aspect of the book that intrigues me very much. Living side by side, Kate as a police chief is convenient because she speaks their language and knows their way of life. Still, she is an outsider because she no longer lives like the Amish.
The case is engrossing and sad, and I breezed through the book since I just couldn't stop reading. I wanted to know the truth about the secrets people who knew Daniel were hiding from Kate. A GATHERING OF SECRETS is a fabulous novel and can without a doubt be read as a stand-alone. Just be warned that you may end up wanting to read the previous nine books quite badly.
SUMMARY
A deadly fire exposes the dark side of Amish life in A Gathering of Secrets, a harrowing new thriller in the New York Times bestselling series by Linda Castillo.
When a historic barn burns to the ground in the middle of the night, Chief of Police Kate Burkholder is called in to investigate. At first, it looks like an accident, but when the body of eighteen-year-old Daniel Gingerich is found inside—burned alive—Kate suspects murder. Who would want a well-liked, hardworking young Amish man dead? Kate delves into the investigation only to find herself stonewalled by the community to which she once belonged. Is their silence a result of the Amish tenet of separation? Or is this peaceful and deeply religious community conspiring to hide a truth no one wants to talk about? Kate doubles down only to discover a plethora of secrets and a chilling series of crimes that shatters everything she thought she knew about her Amish roots—and herself.
As Kate wades through a sea of suspects, she's confronted by her own violent past and an unthinkable possibility.
---
What do you think about this review?
Comments
No comments posted.

Registered users may leave comments.
Log in or register now!