"John Redfyre is on the case in this new series!"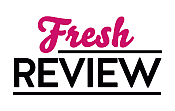 Reviewed by Leanne Davis
Posted July 8, 2018

Detective Inspector John Redfyre is happy with his place in Cambridge. His aunt badgers him into going to an evening concert where he is a bit nonplussed when it looks like his aunt has also arranged a blind date for him. John thoroughly enjoys the concert including the brilliance of the young female trumpeter. When she falls down a flight of stairs after the performance, John has to start work immediately. When another young woman is killed that same night, John has to determine whether the two cases are related. As he starts his investigation, another young woman is murdered and the situation becomes even more complicated.
Redfyre will traverse the complexities of Cambridge politics as well as the class conflict as he seeks to learn the identity of the killer. He survived the great war only to wonder if he would survive the quagmire of Cambridge.
Barbara Cleverly has started a new series with FALL OF ANGELS. What starts with a possible attack becomes more of a puzzle when young women from various walks of life start dying. John faces the possibility his aunt is involved in this puzzle. Ms. Cleverly's story is complicated, holding the interest of the reader. While I enjoyed the character of John Redfyre and the story, the resolution of the mystery left me feeling somewhat disappointed. Sometimes it's hard to see the validity of an old fashioned motive when dealing with more modern sensibilities.
SUMMARY
England 1923: Detective Inspector John Redfyre is a godsend to the Cambridge CID. The ancient university city is at war with itself: town versus gown, male versus female, press versus the police force and everyone versus the undergraduates. Redfyre, young, handsome and capable, is a survivor of the Great War. Born and raised among the city's colleges, he has access to the educated élite who run these institutions, a society previously deemed impenetrable by local law enforcement.
When Redfyre's Aunt Hetty hands him a front-row ticket to the year's St. Barnabas College Christmas concert, he is looking forward to a right merrie yuletide noyse from a trumpet soloist, accompanied by the organ. He is intrigued to find that the trumpet player is—scandalously —a young woman. And Juno Proudfoot is a beautiful and talented one at that. Such choice of a performer is unacceptable in conservative academic circles.
Redfyre finds himself anxious throughout a performance in which Juno charms and captivates her audience, and his unease proves well founded when she tumbles headlong down a staircase after curtainfall. He finds evidence that someone carefully planned her death. Has her showing provoked a dangerous, vengeful woman-hater to take action?
When more Cambridge women are murdered, Redfyre realizes that some of his dearest friends and his family may become targets, and—equally alarmingly—that the killer might be within his own close circle.
---
What do you think about this review?
Comments
No comments posted.

Registered users may leave comments.
Log in or register now!