"A romantic suspense series begins in Charleston"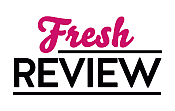 Reviewed by Clare O'Beara
Posted July 6, 2018

The tale opens in Charleston, South Carolina, with rich, entitled young men at the country club. These are brothers from a local family; Kipling and Keaton Benedict. They have another brother, Knox, who also works at the family shipping firm. Kipling has recently been receiving an unsettling series of gifts; anonymous boxes containing a white rose. If a woman got this she'd suspect a stalker, but a man doesn't feel the same degree of menace. DARKEST NIGHT turns the tables nicely from the stereotype and piques our interest.
Tilly Brock's tired of waiting tables in a club, wearing low-cut tops. But it pays for her college course. Then she gets spotted -- and recognized -- by Keaton Benedict. Tilly's dad was accused of embezzling from their firm years ago. He denied it, but moved the family to Texas. Keaton had been friends with Tilly -- they were only kids -- and hasn't seen her since. Now she's here in a gentlemen's club, getting ogled, getting tips. Keaton quickly arranges a private chat with his friend and both learn some truths. However, Tilly's being in the rich young man's company has been noted, and puts her in danger.
Murders follow smartly. This is no simple romance. Between past crimes being dug up, cover-ups and present murders, the suspense rises to thriller level. Keaton meanwhile comes across as surprisingly human and normal. He feeds Tilly on crab cakes and chocolate cake, tries to keep her safe, worries about doing something constructive to help the less well-off of Charleston. I got to like him a lot better outside all those clubs. Elise Germain, another country club type, arrives and throws a cat among the pigeons. We can take her as humor or a stress element, but Tilly has toughened up enough to cope with this antagonist.
While this adult romance and adventure comes to a conclusion, we see that the suspense will be continued through the next books in the Sons of Broad series. Tara Thomas has established her characters and locations, and will pursue the evildoers through the tales of the other brothers. DARKEST NIGHT is a great start which will be enjoyed by anyone who reads adult romantic suspense and sympathizes with hard workers. The next books will be called DEADLY SECRET and BROKEN PROMISE. Tara Thomas has worked in the pharmaceutical industry and was a 2017 RITA Finalist for Best Erotic Romance.
SUMMARY
In this first novel in the explosive, brand-new romantic suspense Sons of Broad series from Tara Thomas comes a novel of deadly secrets and hidden danger. In the sultry streets of Charleston, one family, ruled by its powerful, take-no-prisoners sons, has risen to the top. But a merciless enemy is out to destroy them…and everyone they hold close…
SHE THOUGHT SHE'D LOST HIM FOREVER
Tilly Brock has learned—the hard way—how to take care of herself. Once a pillar of Charleston society, her family lost everything in the wake of a shocking scandal. And then Tilly lost the only boy she ever loved.
BUT NOW THAT HE'S BACK IN HER LIFE
Keaton Benedict is Charleston's most notorious bachelor. But in spite of all his advantages—the money, the women, the family name—he longs for more: the heart of the young woman he still can't forget.
THE DANGER HAS JUST BEGUN…
When Keaton re-enters Tilly's life, after all these years, she is torn between feelings of doubt and desire. Can they put the past behind them and learn to love again? Tilly is willing to try. But Keaton is afraid that a vengeful enemy is watching—and waiting to destroy them. Can the rekindled flame of their love defeat the deadliest rival and light their way forward in the darkest night?
---
What do you think about this review?
Comments
No comments posted.

Registered users may leave comments.
Log in or register now!