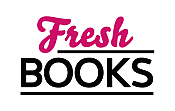 New Year, Great reads for January 2021
"A Greedy Embezzler or One with a Heart of Gold?"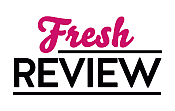 Reviewed by Mahvish Saeed
Posted July 5, 2018

March Lawson is desperate. For the past eight years, she has had to become the head of the family and take care of the three siblings, including her one year old brother, with a meager budget to run their whole estate. On the verge of starving with a list of dire repairs required all over the estate, she resorts to embezzling from their trustee, Marquess of McCalpin, who seems to as much of a miser as their last guardian and has yet to respond to her letters or hand over her inheritance, now that she is twenty-five years old.
Michael Cavensham, the Marquess of McCalpin, feels guilty when he finds out the conditions the Lawson family has been surviving on and the person embezzling from him, from her own inheritance, is none other than the captivating Ms. March Lawson. But he has reasons and secrets of his own for the negligence which he is now determined to rectify. The attraction between the two is just an added inconvenience, especially when they are still unable to fully trust each other. In this battle of wills, who will turn out the winner and who will end up losing their heart?
THE LUCK OF THE BRIDE has an interesting premise and held a lot of promise when I started it. But as I delved further and further into the story, I found myself at times baffled, at times touched, and at times disappointed. Janna MacGregor has a strong story in her hands, but I felt she had tried to incorporate too much in too little time making it a bit overwhelming. There seemed to be a lot going on, not giving much time for each relationship and each character to come into their own.
Despite all this, THE LUCK OF THE BRIDE, had me crying on occasion and feeling for March. I immensely enjoy books which make me emotional. It has potential. The leads, Michael and March, are close to real people, but at times their insecurities and situations felt dragged out making it slightly frustrating. The siblings were pretty much one-dimensional, I enjoyed Michael's family more. The only part which I found a little disturbing was the portrayal of Viscount Bennett Lawson, brother of March. It felt that the author couldn't decide if he was a nine year old child or an adolescent in mid-teens on the cusp of adulthood. Or maybe it is just me who hasn't come across an orphan boy who is the viscount before he is an adult throughout the story. Nevertheless, THE LUCK OF THE BRIDE has an interesting premise which you might enjoy reading.
SUMMARY
March Lawson is an orphan who, for the past eight years, has struggled to raise her siblings on a meager allowance. Most women March's age would be picking out ball gowns for the upcoming season. But March's focus is not on finding a husband. First, she must devote her energies to just one man: the coldhearted skinflint who refuses to release her inheritance.
Michael Cavensham, the Marquess of McCalpin, is not a heartless man. When he learns that Miss Lawson has been forging his name to procure funds, he can't bring himself to have her arrested—not when the bold-faced embezzler is so enchantingly beautiful. Instead, McCalpin agrees to visit her home to assess the situation more closely. March has no choice but to accept. But how can she manage the handsome trustee who controls her purse strings—when he tugs at her heart strings as well?
---
What do you think about this review?
Comments
No comments posted.

Registered users may leave comments.
Log in or register now!