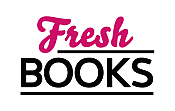 October ushers in great books with holiday themes!
"A thought-provoking YA drama where emotions can be used against people"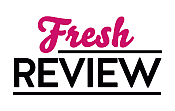 Reviewed by Clare O'Beara
Posted July 5, 2018

Violet just wants to get on with her life, it's not easy being the daughter of the man who invented New Earth and is now its president. She's not sure why her dad, Ogden Crowley, distrusts the policeman she fancies, Danny Mayhew. She's watched Danny on camera chasing wrongdoers down in the slums of Old Earth, and Danny's brother Kendall invented the Intercept. Some people, though, think of this computer system as THE DARK INTERCEPT. Everyone now has an implanted computer chip, and the Intercept reads and stores their emotions. It can even be deployed to provide an emotion to disable a dangerous man on the run.
We learn that New Earth is, through some kind of fabricated alloy and quantum gravity effect, floating up in the sky over our despoiled home planet. The poor and hungry, left behind, can look up in the sky and see the bright new world above them, fit for the rich. My, my, who ever would have thought that this could lead to trouble.
The Rebels of Light are already on New Earth, plotting in secret. But is it luxury for an entitled few they resent, or is it the mind manipulation by the Intercept? Or both? Violet's friend Shura's mother, who works with recent immigrants, knows first-hand that some dangerous people are around, and warns the girls to be careful. Violet discovers the hard way that when cameras watch your every move, just trying to spy on somebody can get you immobilized by a planted memory and emotion. Rumor has it that someone has devised a way to thwart the Intercept. If that is true, it's just a matter of time until it happens. Another of Violet's friends, programmer Steve Reznik, has been quietly producing a tiny chip-jack to interfere with signals. The young people just want to own their thoughts and feelings.
Violet takes a trip and learns some hard truths, as the rebels strike home, in the second half of the suspenseful book. I am puzzled as to why she keeps thinking she loves Danny Mayhew, when they don't go out together, and she keeps spying on him instead of talking to him. Must be infatuation.
Given how we see a few seconds' gap in tv signals across distance, I don't think the Intercept interventions described could work so quickly. What am I saying? This city is floating in the sky. Well, I could read THE DARK INTERCEPT as allegory. Today, young people pour out their hearts on social media, telling the world at large so much about themselves, and computer firms grab the data and sell it to advertisers, who in some cases target and manipulate their audience. Given the violence, graphic scenes, and human misery, this vivid sci-fi book is best for mature young adults, who may well learn a lesson or two. Julia Keller has certainly written a thought-provoking effort in this first of her series called The Dark Intercept.
SUMMARY
When the state controls your emotions, how hard will you fight to feel free?
In a radiant world of endless summer, the Intercept keeps the peace. Violet Crowley, the sixteen-year-old daughter of New Earth's Founding Father, has spent her life in comfort and safety. Her days are easy thanks to the Intercept, a crime-prevention device that monitors emotion. But when her long-time crush, Danny Mayhew, gets into a dangerous altercation on Old Earth, Violet launches a secret investigation to find out what he's hiding. An investigation that will lead her to question everything she's ever known about Danny, her father, and the power of the Intercept.
Much like the device itself, The Dark Intercept will get under your skin.
---
What do you think about this review?
Comments
No comments posted.

Registered users may leave comments.
Log in or register now!