"Salt Lane is a great first book in a new series!"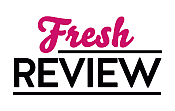 Reviewed by Magdalena Johansson
Posted June 26, 2018

SALT LANE is the first book in the Alexandra Cupidi series. However, Alexandra first showed up in the book THE BIRDWATCHER, which I haven't read (yet). I read a lot of crime novels and I was curious to see if this one would be to my taste. I'm glad to say that I liked this book and I'm looking forward to the next book in the series.
DS Alexandra Cupidi has relocated herself from London Met to the Coastline of Kent. Alexandra is trying to start a new life with her teenage daughter Zoƫ, who is into birdwatching. With the finding of a dead woman and then later a dead migrant will Alexandra have her hands full as she tries to figure out the identities of the victims and if there is a connection between them. Are there separate cases or were they killed by the same person or persons?
I found SALT LANE to be just the kind of crime book I like to read. I liked Alexandra and her daughter Zoƫ, the mother and daughter relationship was something that I enjoyed reading about as well as the case. I especially liked Zoƫ was so different from the usual teenagers I read about in books nowadays, she's not a party girl, she likes birds. And, sure she does seem to be a bit sullen, but then again, her mother had to leave London after having an affair with a married colleague. So, it's probably understandable that she isn't always happy.
As for the case, I found the twist and turns of the story interesting to read about. For most parts of the story did it feel like just a mass of loose ends before everything starting to clear. I always like stories where nothing is what it seems, and you can't trust anyone. And, the plot in SALT LANE is definitely one that will keep you guessing all the way through even though I was perhaps not really shocked about the ending, but that's perhaps because I'm used by now to suspect everyone.
SALT LANE is a great crime novel and I'm especially pleased to know that Williams Shaw has written several books because I'm eager to read more books by him.
SUMMARY
A darkly told crime novel in the tradition of Tana French and Ian Rankin, featuring the return of THE BIRDWATCHER's Alexandra Cupidi.
Sergeant Alexandra Cupidi is a recent transfer from the London metro police to the rugged Kentish countryside. She's done little to ingratiate herself with her new colleagues, who find her too brash, urban, and--to make matters worse, she investigated her first partner, a veteran detective, and had him arrested on murder charges. Now assigned the brash young Constable Jill Ferriter to look after, she's facing another bizarre case: a woman found floating in local marsh land, dead of no apparent cause.
The case gets even stranger when the detectives contact the victim's next of kin, her son, a high-powered graphic designer living in London. Adopted at the age of two, he'd never known his mother, he tells the detectives, until a homeless womanknocked on his door, claiming to be his mother, just the night before: at the same time her body was being dredged from the water.
Juggling the case, her aging mother, her teenage daughter, and the loneliness of country life, Detective Cupidi must discover who the woman really was, who killed her, and how she managed to reconnect with her long lost son, apparently from beyond the grave.
---
What do you think about this review?
Comments
No comments posted.

Registered users may leave comments.
Log in or register now!