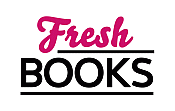 June blooms with love and intrigue
"Will Lighthouse Beach be the salvation for four lost women?"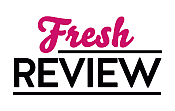 Reviewed by Magdalena Johansson
Posted June 21, 2018

Lillo Gray never thought that instead of attending the wedding of an old friend, she is instead driving the bride, and two of the bride's friends home to Lighthouse Beach, in a borrowed VW van. Then again, discovering the husband-to-be in a delicate situation is a very good reason for anyone getting cold feet. And, Jessica Parker, the runaway bride, wasn't even sure about the marriage in the first place... although her parents think that she is overreacting and she should still marry the bastard. So, off in the night they go, not telling anyone, especially not Jessica's parents...
LIGHTHOUSE BEACH really has one of the best beginnings I've read in a while. I was quite amused reading about the four women catching the bridegroom with his pants down. To make the matter worse, a lot of people saw it since he wasn't being discreet. Jessica, who has been controlled by her parents all her life, decides at that moment to not go through with the wedding and leave for Lighthouse Island, with her friends Lillo, Allie, and Diana in tow.
LIGHTHOUSE BEACH is a perfect book to read in the summer. I took one look at the cover and just knew I wanted to read this book, but I do have a weakness for lighthouses! I must say the story felt a little slow now and then. That's a risk when there are several characters whose stories are being told and in this case, do we get four different women who all experience events on the island that will forever change their lives. Still, the book has its charm. I really like the little town where everyone knows everyone, and I was curious to learn Lillo Gray secrets. Something must have happened to her, to make her leave her old life behind and shut herself away. And, what about the handsome doctor who seems to have an eye for her?
SUMMARY
From New York Times and USA Today bestselling author Shelley Noble comes a heartrending and uplifting novel about friendship, love, and what we're willing to sacrifice for our dreams.
What was supposed to be an idyllic wedding leads to an unexpected journey of self-discovery…
When Lillo Gray pulls up to Kennebunkport's most exclusive hotel wearing a borrowed dress and driving a borrowed VW van, she knows she's made a big mistake. She's not even sure why Jessica Parker invited her to her posh wedding. They haven't seen each other since they were unhappy fourteen-year-old girls at fat camp. And now they're from two completely different worlds. There's no way Lillo fits in the rarefied circles Jessica travels in.
Jess isn't sure she's ready to go through with this wedding, but she's been too busy making everyone else happy to think about what she wants. But when she and her two closest friends, Allie and Diana, along with Lillo, discover her fiancé with his pants down in the hotel parking lot, she's humiliated…and slightly relieved. In a rush to escape her crumbling life, Jess, Allie, and Diana pile into Lillo's beat-up old van and head up the coast to Lighthouse Island. Once there, she hopes to figure out the next chapter in her life.
Nursing broken hearts and broken dreams, four lost women embark on a journey to find their way back into happiness with new love, friendship, and the healing power of Lighthouse Beach.
---
What do you think about this review?
Comments
No comments posted.

Registered users may leave comments.
Log in or register now!