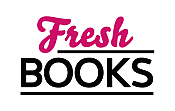 Giving thanks for reading in November
"When two worlds collide, mayhem is guaranteed..."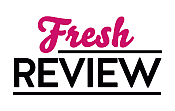 Reviewed by Magdalena Johansson
Posted June 21, 2018

I might have faced reading this book with a bit of trepidation. I have only read one book before in the  Secret Histories series (MOONBREAKER) and no books from the Nightside series and Ghost Finders series. However, I did not need to worry. This book was just as much fun reading as MOONBREAKER. NIGHT FALLS is the conclusion of both the Secret Histories and the Nightside series. It's a massive book, with lots of characters popping in and out of the story and it's a bloody marvelous book. Ever since I started to read the Ishmael Jones series has I been a big fan of Simon R. Green, and I just love the fact that I now have several new series that I want to read.
In NIGHT FALLS two worlds collide. The Droods go to war on the Nightside to bring order to the world after Nightside starts to expand its borders. This expansion is a mystery to the inhabitants of Nightside, and John Taylor is trying to figure out what is going on. It doesn't help that Eddie Drood and Molly Metcalf are sent by the Drops to investigate. And, suddenly chaos breaks out and that is pretty much a good description of the rest of the book. And I loved it. It's a bloody mayhem and you have no clue who will live and who will die. One thing that I found really impressive was how easy it was to keep track of all the characters, most of them new to me, and also never feeling lost when more characters were introduced along the way.
I might be an exception, but I have never any real problems starting a new series with a random book. However, reading this book as the first ever Simon R. Green book might be a bit daunting. Still, I had just read MOONBREAKER before I read NIGHT FALLS and I found no problems with that, but since this is the last book for two series might it be more fun to start from the beginning (of both series, or three since not sure if this is the end of Ghost Finders as well). If you are a fan of adventures paranormal books with humor then you definitely should read Simon R. Green's books!
SUMMARY
From the New York Times bestselling author of Moonbreaker comes the epic final Secret Histories adventure, where the Droods will take on the most unexpected of enemies: the inhabitants of the Nightside.

The Droods are all about control, making people do what they're told for the greater good. The Nightside is all about choice: good and bad and everything in between. The Droods want to make the world behave. The Nightside wants to party. They were never going to get along.

For centuries, ancient Pacts have kept the Droods out of the Nightside, but now the Droods see the Nightside as a threat to the whole world. They march into the long night, in their armour, to put it under their control. All too soon, the two sides are at war. It's Eddie Drood and Molly Metcalf against John Taylor and Shotgun Suzie. The Drood Sarjeant-at-Arms and their Armourer against Dead Boy and Razor Eddie. More groups join in: the London Knights, the Ghost Finders, the Spawn of Frankenstein, Shadows Fall, and the Soulhunters. Science and magic are running wild, there's blood running in the gutters, and the bodies are piling up.

Is anyone going to get out of this alive?
---
What do you think about this review?
Comments
No comments posted.

Registered users may leave comments.
Log in or register now!