"Sizzling Wild West Adventure"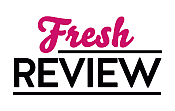 Reviewed by Mahvish Saeed
Posted June 5, 2018

Romance Historical | Romance Western
What happens when you face a crossroads in your life: continue with life as it comes or go back and face the past first? For Alexandra Brighton, the answer is simple. She has to go back to her childhood home and discover her real self before she moves on as society miss and marry. For Malcolm Kincaid, life has been all about vengeance for nearly a decade. He will not rest till he kills his brother's killer. A fearsome bounty hunter reputation is just a bonus.
When a bold Eastern mistress, Alexandra, approaches him for escort to Montana, he doesn't want the added responsibility; now with his prey so close but he cannot abandon the naive woman in the wild west with clean conscience. Judging her as a pampered mistress, he is stunned and unwillingly attracted when Alexandra slowly transforms from a lady into Alex, a wild beauty at home in the West. But there are dangers in their path to home and a choice: To take vengeance or die trying or give the attraction brewing between him and Alex a chance.
I had the honor of reviewing Ms. Sandas debut novel years ago and the promise she showed comes through in GUNSLINGER'S VOW. Her debut was smashing and GUNSLINGER's VOW is no less. She ventures into the wild west with a true swoon-worthy cowboy. The description is brilliant. The way she brought Malcolm to life—Clint Eastwood anyone? And Alexandra. She is one heck of a strong willful lady. Laden with doubts, yet she prevails and comes on top of all sorts of situations she finds herself in, surprising not only Malcolm but herself too. They are one strong couple perfectly suited to the setting.
GUNSLINGER's VOW is a step into the old West we loved with those movies of Eastwood, Bronson and Wayne etc. GUNSLINGER's VOW is the first book for me which ticks all the boxes for action, romance and suspense with a strong cast after FOR THE ROSES series by Julie Garwood. A breath of fresh air in this genre. I am definitely looking forward to the next book in the series. A keeper.
SUMMARY
Three runaway brides
Determined to escape their fates
Flee West to find freedom that can only be had
in a cowboy's arms...
Alexandra Brighton spent the last five years in Boston, erasing all evidence of the wild frontier girl she used to be. Before she settles, she's determined to visit her childhood home one final time. But when she finds herself stranded far from civilization, she has no choice but to trust her safety to the tall, dark and decidedly dangerous bounty hunter, Malcolm Kincaid.
Now that Malcolm finally has the location of his brother's killer, he has no intention of wasting time protecting a pampered Eastern lady. But something about Alexandra speaks to the heart he long thought frozen—and her slow transformation from proper miss to wild-eyed beauty leaves him shaken. By the time they reach Montana, Malcolm must decide if seeking justice for past wrongs is worth losing a future with the woman he never expected to need...
---
What do you think about this review?
Comments
No comments posted.

Registered users may leave comments.
Log in or register now!