"Will Donata's abilities be enough for the job she has been asked to do?"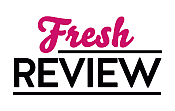 Reviewed by Leanne Davis
Posted May 13, 2018

Donata Santorini is stunned when her former lover, Magnus, appears on her doorstep asking for help. Magnus is an Ulfhednar. He has been under going training to learn to control his inner self. When he left to return to his family, he cut all ties with Donata.
Donata has been living with her own issues. Her lovers Peter and Magnus disappeared from her life abruptly. Then she is being courted by a mysterious business man. The business man is not what he appears to be and is trying coerce Donata into providing something she doesn't want to give. Reluctant as she is to upend her life further, she doesn't feel that she can turn Magnus down.
Magnus takes her to his hometown in Maine where his clan lives. Many of the people in the Ulf training are seeing ghosts, which is causing injuries. He also hopes she can convince Odin to return to his people. Donata's unique abilities to speak with ghosts and her ability to speak with gods will both be needed.
My first introduction to Deborah Blake was one of her Baba Yaga books. She is a master storyteller who is able to combine fantasy seamlessly with reality. Her books have the ability to transport the reader to a world populated with gods, goddesses, and all manner of unique races. I love Ms. Blake's stories. The books are intense, but manage to maintain a level of levity which enhances the experience. The characters are well-rounded and interesting. The magical elements are blended in with such deftness that the world is a pleasure to visit. VEILED ENCHANTMENTS was so fascinating that I went back and read the first two in the Veiled Magic series.
SUMMARY
In this exciting novel in the Veiled Magic series, Witch and police officer Donata Santori travels to Maine to help solve a deadly mystery, where her magical abilities are tested like never before.
Still reeling from her unwitting involvement in murder and subsequent break up with a half-Dragon art forger, Witch-cop Donata Santori is grateful for the distraction when her ex-lover requests her help. Not only are Magnus's beloved dead suddenly haunting the Ulfhednar shapechangers in his tiny rural hometown in Maine, their patron god Odin has turned his back on them, and the members of their once tight-knit enclave are at each other's throats. Literally.
Magnus is relying on Donata's experience in dealing with the gods, along with her magical ability to summon the dead, to help him unravel this mystery in time to save his clan. Donata only hopes to survive the ordeal so she can return home to the city and her quiet job at the precinct.
But first, she must discover who or what is behind the terrible attacks on the Ulfhednar. And the clock is ticking, in more ways than one...
---
What do you think about this review?
Comments
No comments posted.

Registered users may leave comments.
Log in or register now!