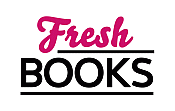 Hot, sizzling reads for July
"How would you live with NO LESS DAYS?"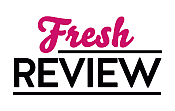 Reviewed by Viki Ferrell
Posted April 28, 2018

David Galloway is a bookstore owner in Harbor Vale, Michigan. His assistant, Tiana Burton, hears on the news that Zachary Wilson, a daredevil celebrity, has fallen while trying to walk across the Grand Canyon, but did not die in the fall. David doesn't even know who Zachary is, but finds this news fascinating. He decides to investigate, making a trip out to the canyon. Zachary knows immediately who David is and calls him by the name John Russell. David hasn't used that name since 1973. David also learns from Zach that there are three others just like them ... longevites. Their long lives are the result of an experiment by a doctor who administered a serum to each of them years ago, and the result has been agelessness.
After David returns to Harbor Vale, Zach and the other longevites, Simon, Colm and Moira, come for a visit. During their few days with David, they learn that one of the longevites in this small group has a deep, dark secret. They need to take action to stop him as soon as possible. Can they succeed?
NO LESS DAYS is a riveting tale that unfolds with surprise after surprise. The theme is new, inventive, and refreshing. Amanda G. Stevens brings us an inspirational story of a man searching for God's purpose in letting him live so long. Her characters are a mixed lot, strong yet eccentric, and they deal with their anomaly in very different ways. They each need friends, human interaction, and human touch, but find it hard to accomplish that, since their appearance never changes as they grow older. Each has a story to tell of the trials they've been through in their long lifetimes. I recommend this novel for a great summer read.
SUMMARY
David Galloway can't die.
How many lifetimes can God expect one man to live? Over a century old, David Galloway isolates himself from the mortal humans who die or desert him by making a quiet life as a used bookstore owner in Northern Michigan. But then he spots a news article about a man who, like him, should be dead.
Daredevil celebrity Zachary Wilson walked away unscathed from what should have been a deadly fall. David tracks the man down, needing answers. Soon David discovers a close-knit group of individuals as old as he is who offer the sort of kinship and community he hasn't experienced for decades—but at what cost?
David finds himself keeping secrets other than his own. . .protecting more than himself alone. He'll have to decide what's worth the most to him—security or community. When crimes come to light that are older than any mortal, he fears the pressure is more than he can stand. What does God require of him, and is David strong enough to see it through?
---
What do you think about this review?
Comments
No comments posted.

Registered users may leave comments.
Log in or register now!