"A sad story with meaning"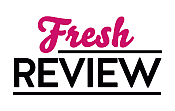 Reviewed by Patti Loveday
Posted April 6, 2018

THE DAY THE ANGELS FELL by Shawn Smucker is a novel that deals with the theme of good versus evil. A story that is told from an older man's point of view as he recounts and revisits memoirs of his childhood. He lost his mother one summer when he was a young boy.
THE DAY THE ANGELS FELL seems to bounce around a lot in respects to the points of view. I feel that it would have been easier to understand if it started from the boy's point of view and then moved to the mans. The boy tells his story so that you get a richness and bold telling of what happened. The man tells his in a way that gives too much away.
I found this to be a strong story with interesting storytelling but a very sad overall tone. This book will bring you to tears in some scenes that are written very descriptive and detailed. Smucker really knows how to write in a way that engages your emotions and draws you into the story.
The setting revolves around a few different places due to the flashbacks and each one helps in the retelling of the events or scenes. The characters are well developed and planned out with past stories that help in the retelling of the summer his mother died. I did find THE DAY THE ANGELS FELL to be a very sad novel that had me in tears with all the grief and death. The ending was somewhat of a surprise to me and leads me to believe there is another book in the works.
SUMMARY
It was the summer of storms and strays and strangers. The summer that lightning struck the big oak tree in the front yard. The summer his mother died in a tragic accident. As he recalls the tumultuous events that launched a surprising journey, Samuel can still hardly believe it all happened.
After his mother's death, twelve-year-old Samuel Chambers would do anything to turn back time. Prompted by three strange carnival fortune-tellers and the surfacing of his mysterious and reclusive neighbor, Samuel begins his search for the Tree of Life--the only thing that could possibly bring his mother back. His quest to defeat death entangles him and his best friend Abra in an ancient conflict and forces Samuel to grapple with an unwelcome question: could it be possible that death is a gift?
Haunting and hypnotic, The Day the Angels Fell is a story that explores the difficult questions of life in a voice that is fresh, friendly, and unafraid. With this powerful debut, Shawn Smucker has carved out a spot for himself in the tradition of authors Madeleine L'Engle and Lois Lowry.
---
What do you think about this review?
Comments
No comments posted.

Registered users may leave comments.
Log in or register now!