"A steamy read that is swoon worthy"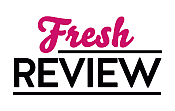 Reviewed by Patti Loveday
Posted April 6, 2018

Romance Suspense | Romance Military
GOING DARK by Monica McCarty is the first book in The Lost Platoon series. This romantic suspense novel is packed full of suspense, action, and steamy hot romance. I was hooked from the first page and simply could not put this down. You will enjoy this drama filled romantic suspense as the two main characters take you on a wild ride full of ups and downs.
McCarty has written an intense story with characters that develop with clarity and detailed backgrounds that is needed to make this story over the top. As you read from page to page you will experience a wide range of emotions from action packed thrilling suspenseful scenes to steamy swoon worthy romantic love scenes that are sure to steam up your glasses.
I like that this book allows you to get to know the members of SEAL Team Nine. I really cannot wait to find more out about this team and read about their stories in the books to come. McCarty is a very detailed and descriptive writer that makes even the smallest of things seem so vivid and realistic. You will want to reach out and touch what she is describing. The world the author has created is very relatable and is a world that is easy to get lost in. I like how there are supporting characters that are introduced and you are allowed to see a glimpse into their lives. I did find this book to be an easy, fast read because the overall story is just so interesting making it easy to get wrapped up in all the drama. I look forward to reading the next book in this series I just wish I did not have to wait so long for that book to be published. Overall, I found this to be a great read that I highly recommend.
SUMMARY
The members of a top secret SEAL Team can't keep their passion under wraps in this thrilling contemporary romantic suspense series from New York Times bestselling author Monica McCarty.
Like Rome's Lost Legion, a SEAL platoon goes on a mission and vanishes without a trace.
After walking into a trap on a covert op in Russia, the men from top secret SEAL Team Nine are presumed dead. Not knowing whom they can trust, and with war hanging in the balance, the survivors must go dark and scatter around the globe.
Marine ecologist Annie Henderson joins her new boyfriend on a trip to the Western Isles of Scotland to protest a hazardous offshore drilling venture. When she realizes that she may be swept up in something far more dangerous than she'd intended, there is only one man she can turn to. . . .
She and the mysterious but sexy dive boat captain haven't exactly gotten off to the best start, but something about his quiet confidence makes her think that he's the kind of man she can depend on. Because he's gruff and guarded, she can tell Dan Warren has secrets. But she could never imagine how high the stakes are for him to keep his cover, even as he risks everything to protect her. . . .
---
What do you think about this review?
Comments
No comments posted.

Registered users may leave comments.
Log in or register now!