"The fear of uncertainty."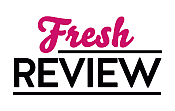 Reviewed by Patti Loveday
Posted April 6, 2018

Dystopian | Young Adult Adventure
STRANGE FIRE by Tommy Wallach is a young adult fantasy novel. This book is quite a detour from Wallach's normal books. STRANGE FIRE will take you on an earthshaking revelation of what happens to the survivors of an asteroid.
I really enjoyed reading this story and getting to know the characters along the way. Wallach has really invested a lot of time and research with the characters development. They have a three dimensional quality to them that adds depth. You will see them evolve along with the story line as you follow their journey. Each chapter brings a new perspective to the events and everything that is happening within a new world of unknowns. The variety of setting locations and communities within each location that the characters visit helps to add a mystery for the unknown with each location having their own belief system or traditions. The map at the beginning of STRANGE FIRE helps you to easily imagine what the world might just look like.
I found this novel to be well developed with an intriguing theme. Wallach creates a world that is new to the reader and well planned out for the story line. Some of the characters and scenes are relatable or realistic while others are over the top and exciting. STRANGE FIRE is a fast paced novel around a world you are sure to get lost in. I found the ending to be a complete surprise and a few things setup for maybe a series that is in the works. Overall this is the perfect young adult novel for anyone who is looking for a different take on dystopian adventure.
SUMMARY
Knowledge has always been the enemy of faith.
They said that the first generation of man was brought low by its appetites: for knowledge, for power, for wealth. They said mankind's voracity was so great, the Lord sent his own Daughter to bring fire and devastation to the world.
The survivors were few, but over the course of centuries they banded together to form a new civilization—the Descendancy—founded on the belief that the mistakes of the past must never be repeated.
Brothers Clive and Clover Hamill, the sons of a well- respected Descendant minister, have spent their lives spreading that gospel. But when their traveling ministry discovers a community intent on rediscovering the blasphemous technologies of the past, a chain of events will be set in motion that will pit city against city…and brother against brother.
Along with Gemma Poplin, Clive's childhood sweetheart, and Paz Dedios, a revolutionary who dreams of overthrowing the Descendancy, Clive and Clover will each play a pivotal role in determining the outcome of this holy war, and the fate of humanity itself.
---
What do you think about this review?
Comments
No comments posted.

Registered users may leave comments.
Log in or register now!