"A love story that stands the test of time!"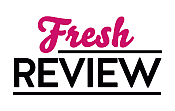 Reviewed by Patti Loveday
Posted April 6, 2018

LAST CHRISTMAS IN PARIS: A Novel of World War I by Hazel Gaynor and Heather Webb is an unforgettably romantic novel of the Great War.
I have to admit that I was a little unsure about this novel at first because it is a story that is told only through letters. It is hard for an author to pull off writing a story this way and lots of times the plot gets lost. Gaynor and Webb incredibly manages to pull this off with extraordinary writing that meshes the plot, characters, and setting all together creating a remarkable unforgettable read. Together, they make the characters seem so vivid and realistic. So much so, that they seem to jump right off the page.
You will experience a wide range of emotions throughout this novel as you read each letter. Everything from laughter, tears, anger, sadness, hope, and love. War always changes things for people, to relationships, dreams, hopes, and priorities. This novel takes you on a journey that is full of drama but filled with love.
LAST CHRISTMAS IN PARIS starts with best friends Will and Tom heading off to fight the Germans. They leave behind Will's sister, Evie. Soon enough the hope of a homecoming at Christmas lifts everyone's spirits. Not everything is as it seems and after five years at war people change. In this brilliantly written narrative using only letters or telegrams this novel is one that will stick with you. A novel that will keep you second guessing until the end but one you will read time and time again. I highly recommend this book to anyone who loves a good love story.
SUMMARY
New York Times bestselling author Hazel Gaynor has joined with Heather Webb to create this unforgettably romantic novel of the Great War.
August 1914. England is at war. As Evie Elliott watches her brother, Will, and his best friend, Thomas Harding, depart for the front, she believes—as everyone does—that it will be over by Christmas, when the trio plan to celebrate the holiday among the romantic cafes of Paris.
But as history tells us, it all happened so differently…
Evie and Thomas experience a very different war. Frustrated by life as a privileged young lady, Evie longs to play a greater part in the conflict—but how?—and as Thomas struggles with the unimaginable realities of war he also faces personal battles back home where War Office regulations on press reporting cause trouble at his father's newspaper business. Through their letters, Evie and Thomas share their greatest hopes and fears—and grow ever fonder from afar. Can love flourish amid the horror of the First World War, or will fate intervene?
Christmas 1968. With failing health, Thomas returns to Paris—a cherished packet of letters in hand—determined to lay to rest the ghosts of his past. But one final letter is waiting for him…
---
What do you think about this review?
Comments
No comments posted.

Registered users may leave comments.
Log in or register now!