"Scarlet Drake finally finds her men....."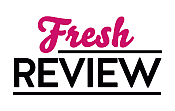 Reviewed by Sherri Morris
Posted April 5, 2018

Erotic | Romance Erotica Sensual
THE BILLIONAIRES: THE STEPBROTHERS is book three in the Lover's Triangle series by Calista Fox. Each book in the series is a standalone and does not have to be read in order.
Scarlet Drake is an insurance fraud investigator assigned to the Vandenberg case. An eighteen million dollar check was paid for the theft of the paintings and the insurance company wants one more chance at making sure that the robbery was legitimate and not an insurance scam. When Scarlet takes a job, she is completely dedicated to see it to its end and follow every lead she can until she hits a brick wall. Her two main suspects are the stepbrothers, Michael Vandenberg and Sam Reed. Each had a large sum of money deposited into their accounts around the time of the theft. Her tenacious antics lands her a few minutes with Michael Vandenberg, the sexy Wolf of Wall Street. Scarlet just wasn't ready for the unexpected way her body responded to the devilishly handsome man.
Michael Vandenberg didn't expect that the sexy redhead that has tracked him down before his business meeting to be the insurance fraud investigator that has tracked him all over the place. Her intrusive questions into the art collection theft has him annoyed but her body certainly has him craving more of her. Michael knows just what to send to Scarlet that will not only play into her investigative side but will bring her closer to where he wants her...in his bed.
When Scarlet clears Michael as a suspect, her next stop is a remote ranch in Montana to speak with his brother, Sam Reed. However, a Montana snow flurry and the local wildlife send Scarlet into a ditch in her SUV. Her only saving grace is the handsome rancher that comes to pick her up, who also just happens to be her next suspect. Much like her reaction to Michael, Scarlet finds herself also drawn to the horse rancher that lost his fiance and unborn child.
When Sam pulls up to the sexy woman stuck on the side of the ditch, he first notices her beauty and experiences a longing he hasn't felt since his fiance died. When she ends up being the insurance fraud investigation digging into his family's background that Michael had warned him about, he can't help but be a bit put out with her. However, that does not stop his reaction to her. After a few minutes with her, he is already craving to have her naked beneath him.
Michael and Sam have been known to share women on occasion and it doesn't take long before the pair want Scarlet together. Having two men is a new experience for Scarlet and she has always been envious of her two friends for having such a relationship. But how does Scarlet approach a relationship with these two men when she is investigating their family for insurance fraud? Scarlet is a very independent woman and very good at her job. Sometimes uncovering things that she shouldn't. And what happens when she does find out who is responsible for the stolen art collection?
After reading book two, THE BILLIONAIRES: THE BOSSES, I fell in love with the characters and could not wait to get my hands on this book. Much like the others in the series, a few of the characters make their appearance in each of the books, but each book is generally focused on the three main characters. Calista Fox writes an incredible story that is easy to follow and pulls the reader in. If a steamy menage is what you are looking for, them Calista Fox is the author you want!
SUMMARY
This pair of stepbrothers have their sights set on just one woman…
Scarlet Drake is an insurance fraud investigator hot on the heels of the thief who stole a multimillion-dollar art collection from tycoon Michael Vandenberg's Hamptons estate. Unfortunately, the sexy Wolf of Wall Street is also her prime suspect—along with his equally mouthwatering stepbrother, Montana rancher Sam Reed. Scarlet quickly finds herself tangled up in the two devilishly handsome men, and ensnared in a web of family lies.
Michael is used to getting what he wants—and he wants Scarlet in his bed. Sam had no intention of getting emotionally or romantically involved with a woman again, but he can't deny the sizzling chemistry with Scarlet. And when the three of them cave to one sinfully delicious night of sheer decadence, their sexy ménage becomes a fiery affair of the heart. But they don't stand a chance at a happily ever after unless all of the absolute truths are finally revealed…
This is a standalone ménage romance with an HEA.
Don't miss these other two standalone ménage romances THE BILLIONAIRES and THE BILLIONAIRES: THE BOSSES.
---
What do you think about this review?
Comments
No comments posted.

Registered users may leave comments.
Log in or register now!