"IN PRIOR'S WOOD is a fabulous whodunnit!"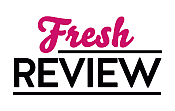 Reviewed by Magdalena Johansson
Posted April 4, 2018

I first came in contact with the Max Tudor series when I read the previous book, DEVIL'S BREATH, and I liked it very much. When I got the chance to read IN PRIOR'S WOOD, I was thrilled over the prospect of once again reading about Max Tudor, ex-spy, vicar of St. Edwold's Church in the village of Nether Monkslip. A vicar that now and then solves crimes...
At first, the botched double suicide pact between the local lady of the manor house and her younger lover seems to be just a tragic event, especially since it's well known that the lady has tried to kill herself before. In this case, the lady survived, but her lover did not. However, there is no way of knowing the truth about the event since the lady is quite out of it and they don't know if she will make it. However, Max feels that there is just something off and he starts to investigate the case...
The first book I read in this series made me eager to read more and I'm glad to say that this book was just as good as the one before. Murder in small English counties, with a lot of suspects, is a theme that works very well for me and I quite like Max Tudor. He is a man that can't really shake off his past. I enjoyed getting to know more about him and his wife in this book and I loved the added humorous parts to the book. I simply loved the part when Max first saw the new glass painting that will put up in the church. I love it when a book makes me smile or chuckle out loud and this scene, well, it's hilarious.
IN PRIOR'S WOOD is a wonderful whodunnit book with a lot of colorful people. I found the story to be simply fabulous and I greatly enjoyed reading about Max dealing with both church issues as well as the not so simple botched double suicide pact. I hope to one day get to the books I have missed and, of course, I look forward to reading upcoming books.
SUMMARY
Agatha Award-winning author G. M. Malliet has charmed mystery lovers and cozy fans with her critically acclaimed mysteries. In Prior's Wood, featuring handsome spy-turned-cleric Max Tudor, won't disappoint.
Newly returned from investigating a murder in Monkslip-super-Mare, handsome Max Tudor wants nothing more than to settle back into his predictable routine as vicar of St. Edwold's Church in the village of Nether Monkslip. But the flow of his sermon on Bathsheba is interrupted when the lady of the local manor house is found in a suicide pact with her young lover.
Lady Duxter's husband rallies quickly from the double tragedy—too quickly, it is murmured in the village. Lord Duxter already has offered his manor house to a motley crew of writers, including Max's wife Awena, for his writers' retreat, and he insists the show must go on.
When a young girl goes missing and a crime writer becomes a target, DCI Cotton asks Max to lend his MI5 expertise to the investigation.
Many suspects emerge as the scope of the investigation widens beyond the writers to villagers who had crossed swords with the insufferably smug crime author. But Max begins to wonder: was the attack on the writer only part of a broader conspiracy of silence?
---
What do you think about this review?
Comments
No comments posted.

Registered users may leave comments.
Log in or register now!