"500-year-old murders are being repeated and the church Gargoyles may solve the crimes."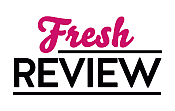 Reviewed by Shellie Surles
Posted March 25, 2018

Thriller Psychological | Thriller Arcane
Margeaux Wood is a researcher, trying to get a grant to study an old English church in Atwelle. At the same time Don Whitby, an architect, is beginning a restoration project of the same church. Working together the two discover an amazing sight, Gargoyles inside the church. Suddenly a series of murders begin and they soon realize that the Gargoyles are telling the stories of the murders.
Little do they realize that the murders match a similar set of murders that occurred 500 years ago in the same town. As the police begin their investigation and more bodies begin to drop, Dan and Margeaux become more determined to discover how the 500-year-old Gargoyles know who the next victim will be.
Joel Gordonson's research into the church and area of Atwelle is fascinating. He paints a picture of the difficulties involved in building churches 500 years ago. I really enjoyed how he looked at the political and social implications of the conflict between Henry VIII and the pope and how it affected everyone in England. THE ATWELLE CONFESSION has murder, mystery, and a surprise ending that will shock you. Though a little dry in parts, the excitement isn't far away, so hang in there. Readers of historical fiction will enjoy Joel Gordonson's THE ATWELLE CONFESSION.
SUMMARY
After discovering rare gargoyles mysteriously positioned inside an ancient church being restored in the small English town of Atwelle, architect Don Whitby and a young research historian, Margeaux Wood, realize that the gargoyles are predicting the bizarre murders that are occurring in the town.
Five hundred years earlier when the church is constructed, two powerful families in Atwelle are contesting control of the region in the fraught backdrop of King Henry VIII's dispute with the pope over the king's divorce. In the middle of these conflicts, the same bizarre murders are being committed in the town. Two stories of identical macabre murders five hundred years apart―one surprising solution in the mystery of the gargoyles and The Atwelle Confession.
---
What do you think about this review?
Comments
No comments posted.

Registered users may leave comments.
Log in or register now!