"A magical tale of hope, but will they have a happy ending?"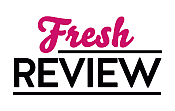 Reviewed by Patti Loveday
Posted March 13, 2018

Young Adult Paranormal | Young Adult Fantasy | Romance Paranormal
WICKEDLY SPIRITED is the book "3.5" in the Baba Yaga Series and is a really quick read. I finished this novella in one sitting and found it to be really entertaining. If you are a fan of Baby Yaga Series then you are in for a treat. This book gives you more of an insight into Jazz, who is the powerful apprentice to Baba Yaga. Jazz has a tendency to help the Broken Riders regardless of the fallout that might happen. You first meet orphan Jazz in the first book of the series, Wickedly Powerful, when the three Broken Riders were tortured. When Jazz saw what the aftermath entailed to these brave warriors, she is determined to help them get back everything they lost, even she knows she shouldn't sneak behind her teacher, Bella's back. Jazz is not perfect, but she does know right from wrong. Luckily for Jazz, she has Koshka, Bella's magical dragon who actually takes the form of a cat, to help guide her. Together they help each other find the truth.
WICKEDLY SPIRITED is full of action and drama, woven into a tale filled with magic and hope. You will enjoy reading this novella about a brave and determined heroine that has been through so much herself but still does not want anyone else to suffer. The characters are fun, quirky, and magical. Some are harder to forget than others. I would have liked to have read more about Sam and feel it would have helped more with the overall story/plot line. The setting is dreamy and magical which makes it perfect for the story. Will they succeed? Will there be a happy ending? You will have to read to find out!
SUMMARY
Jazz, the powerfully magical teen first introduced in Wickedly Powerful, is now being trained as a Baba Yaga—and she's determined to free the Broken Riders herself.
Jazz had a rough life before meeting her guardian, and she knows she's lucky that Bella is training her to be a Baba Yaga. But the gifted young witch is frustrated by the slow pace of her lessons. Jazz knows she's capable of even greater magic, and she wants nothing more than to find a spell that will give the Riders back the immortality they lost.
With the reluctant assistance of Bella's dragon-turned-cat Koshka, Jazz travels to the Otherworld to get the necessary ingredients to perform the spell. A willful young witch, dangerous magic, and one powerful wish—what could possibly go wrong?
---
What do you think about this review?
Comments
No comments posted.

Registered users may leave comments.
Log in or register now!