"A mysterious and beautiful world, full of intrigue..."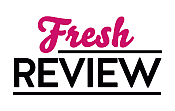 Reviewed by Patti Loveday
Posted March 10, 2018

Vaun Dray Fen has only two things that matter to his world. They are the Queen and the dust. The dust is an addictive drug that the Queen has complete monopoly over. Vaun is the youngest son of the Queen. He spends his time at countless parties making sure he is seen. His days seem to blend together. When you see Vaun you know that his valet, Grayc Illyan, is close behind him to make sure Vaun knows where to be and what is expected of him. One day, the daughter of one of the most powerful Houses that make up the Queen's land goes missing. Soon after that, bad dust starts to turn up everywhere making for lots of drama and gossip. At this point, Vaun starts to realize that he has not been paying much attention to the women in his life. What has he missed and what can he do now? Is it too late or will his actions still make a difference?
VANTIY IN DUST started out a little on the slow side for me. Even though it was a slow-paced read, I could not put it down. I was too curious to find what was going to happen next and how this book would end. Cheryl Low creates a very mysterious and beautiful world that is full of intrigue, with detailed attention paid to the littlest of things. The characters are secretive and shadowy, making you question their actions. The backstories are well thought out and add to the depth to the story. The ending caught me off guard! I am looking forward to reading more from this author and this book series.
SUMMARY
In the Realm there are whispers. Whispers that the city used to be a different place. That before the Queen ruled there was a sky beyond the clouds and a world beyond their streets.
Vaun Dray Fen never knew that world. Born a prince without a purpose in a Realm ruled by lavish indulgence, unrelenting greed, and vicious hierarchy, he never knew a time before the Queen's dust drugged the city. Everything is poisoned to distract and dull the senses, even the tea and pastries. And yet, after more than a century, his own magic is beginning to wake. The beautiful veneer of the Realm is cracking. Those who would defy the Queen turn their eyes to Vaun, and the dust saturating the Realm.
From the carnivorous pixies in the shadows to the wolves in the streets, Vaun thought he knew all the dangers of his city. But when whispers of treason bring down the fury of the Queen, he'll have to race to save the lives and souls of those he loves.
---
What do you think about this review?
Comments
No comments posted.

Registered users may leave comments.
Log in or register now!