"Romance in the midst of war!"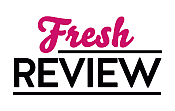 Reviewed by Patti Loveday
Posted March 3, 2018

Women's Fiction Historical | Historical
THE WAY TO LONDON is a WWII fiction set in England and provides a fresh or somewhat lighter read than many WWII novels I have read. Rickloff has written a book that is easy to fall in love with. The characters are refreshing and real making them easy to relate to or even love. I found Lucy to be charming with a little sass which makes for a daring character that is not afraid to face her fears. She is deeply emotional which she tries hard to hide. Bill is rough around the edges and in need of structure. He has a good heart which readers will fall in love with. There are many characters that take a little time to reveal their true nature or personality but meshes with the story and works lovely.
The romance in THE WAY TO LONDON is unlike any other and develops beautifully. There is a playfulness in the chemistry between the two. I like the give and take they share in order to make things work for them. I did find this to be a fast read but one that you can easily get lost in. This book is more of the romantic side of war and not the bloody battle scenes. There is a lot of depth and history between the characters that makes for an overall amazing read that will not be forgotten easily. I recommend THE WAY TO LONDON for anyone who loves a great historical romance novel that is more focused on romance than war.
SUMMARY
From the author of Secrets of Nanreath Hall comes this gripping, beautifully written historical fiction novel set during World War II—the unforgettable story of a young woman who must leave Singapore and forge a new life in England.
On the eve of Pearl Harbor, impetuous and overindulged, Lucy Stanhope, the granddaughter of an earl, is living a life of pampered luxury in Singapore until one reckless act will change her life forever.
Exiled to England to stay with an aunt she barely remembers, Lucy never dreamed that she would be one of the last people to escape Singapore before war engulfs the entire island, and that her parents would disappear in the devastating aftermath. Now grief stricken and all alone, she must cope with the realities of a grim, battle-weary England.
Then she meets Bill, a young evacuee sent to the country to escape the Blitz, and in a moment of weakness, Lucy agrees to help him find his mother in London. The unlikely runaways take off on a seemingly simple journey across the country, but her world becomes even more complicated when she is reunited with an invalided soldier she knew in Singapore.
Now Lucy will be forced to finally confront the choices she has made if she ever hopes to have the future she yearns for.
---
What do you think about this review?
Comments
No comments posted.

Registered users may leave comments.
Log in or register now!