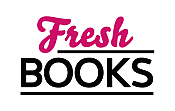 Books to enjoy in May! Let your reading blosson!
"When you live on a Cornish island, expect a blustery Christmas romance"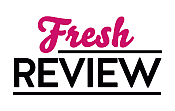 Reviewed by Clare O'Beara
Posted March 3, 2018

I enjoyed the first book in Jenny Colgan's series about dedicated bread baker Polly Waterford in Mount Polbeane, Cornwall. And I absolutely recommend treating yourself to a read of that one first before going further into the Little Beach Street Bakery series. But if this book about CHRISTMAS AT LITTLE BEACH STREET BAKERY just arrived in your Christmas stack of books, grab it and start reading. Remember, baking wholesome food is one of the best ways to keep warm.
Kerensa, Polly's best pal, is in the family way, and as December begins she's guiltily hiding a secret. Polly is considering having a baby with her American fiancé Huckle, because her mortgage, she owns a lighthouse, and his beekeeping sales figures don't add up to a big wedding. The previous year, Polly went to her mother's for Christmas but this year she'll be on the almost-island, cut off at high tides. And since she'll be available, can she manage to fit in a stall at a charity Christmas fair -- or is that stretching goodwill too far? Her little pet puffin Neil is cosily in front of the stove, unlike all other puffins, as the blustery wind, salt spray and frozen hands remind all people outdoors that they'd rather be indoors, even the tough old fishermen.
Reuben, Kerensa's cheerful, insanely self-made-wealthy husband, is a self-centered foil for all the Cornish earthy goodness. I laughed when the couple show Polly their elaborate, gadget-filled kitchen, devoid of cooking; the chef cooks in another kitchen downstairs. To Reuben, the answer for any problem is throwing money at it, and throwing parties. But he tries to take good care of his lovely wife, and is enjoying the prospect of being a father; making Kerensa feel all the worse for keeping secrets. Polly stoically supports her friend. After all, there is nothing else she can do.
As Polly investigates her own missing father, she also has the burden of her friend's guilt. I feel that it was not fair of Kerensa to inflict this stress on her friend. Parenthood is the central theme of this tightly-woven tale, even to Polly's surrogate parenting of the little puffin. By extension, she feels a responsibility to the puffin sanctuary down the coast. I was baffled by the local do- gooders expecting the shopkeepers to donate a day's worth of their best handmade Christmas goods sales to a charity. This just doesn't happen, nobody could lose that trade. Much more likely that the shops would be asked to pay to have a stall in the fair. Spot a few seasonal recipes at the end, and enjoy reading with hot chocolate. CHRISTMAS AT LITTLE BEACH STREET BAKERY wraps up the series nicely.
SUMMARY
It's the most wonderful time of the year… and the perfect moment to escape to a charming English village! From the beloved author whose novels are "sheer indulgence from start to finish" (SOPHIE KINSELLA) comes a delightful holiday story — funny, heartfelt, romantic and packed with recipes — perfect for the winter months.
In the Cornish coastal village of Mount Polbearne, the Christmas season has arrived. It's a joyous time for family, friends, and feasting, as decorations sparkle along the town's winding streets and shop windows glow with festive displays. And in Polly's Little Beach Street Bakery, the aroma of gingerbread cookies and other treats tempts people in from the cold.
Though Polly is busy keeping up with the demands of the season, she still makes time for her beekeeper boyfriend, Huckle. She's especially happy to be celebrating the holiday this year with him, and can't wait to cuddle up in front of the fireplace with a cup of eggnog on Christmas Eve.
But holiday bliss soon gives way to panic when a storm cuts the village off from the mainland. Now it will take all of the villagers to work together in order to ensure everyone has a happy holiday.
Full of heart and humor, Jenny Colgan's latest novel is an instant Christmastime classic.
---
What do you think about this review?
Comments
No comments posted.

Registered users may leave comments.
Log in or register now!