"DON'T LOOK FOR ME is a page-turning thriller!"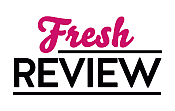 Reviewed by Magdalena Johansson
Posted February 21, 2018

Carter Blake gets an email from a concerned neighbor of a couple that has gone missing and the cops are not doing a thing to find them since they don't suspect a crime has been committed. In their opinion have they left of their own free will. All that is left is a notebook with an email address to write to in case of emergency. In the email is a photo of the couple that has gone missing and Blake sees that it's Carol, the woman he loved and lost six years ago. The woman that left a note telling him "don't look for me." Something has scared away Carol and her husband and Blake, together with Susan, the neighbor, decides to find out what. Susan and Blake find a clue in the notebook that leads them to a ghost town. But, they are not the only ones looking for Carol and her husband...
DON'T LOOK FOR ME by Mason Cross is a fabulous thriller. You don't have to have read any of the previous books in the Carter Blake series to be caught up in the story. I have only read the first book in the series and I had no problems with the fact that this is book four and I have missed two books. Carter Blake does mention events from the previous books, but personally, it just makes me more curious to read the books I have missed.
What I really enjoyed about this book was the lack of slow parts. All through the book it feels like you are on the way to an unavoidable crash and all the players in the book are moving towards a collision. It was really great to once again read about Carter Blake. I've come to like Blake very much and I liked how well Blake and Susan worked together to find out the truth. Also, I came to like Susan, who technically is just an innocent bystander, but whose concern and curiosity leads her into danger.
DON'T LOOK FOR ME is the kind of book that is hard to put down and I found myself breezing through the book. Now I can't wait to read the books I have missed!
SUMMARY
A nail-biting new thriller — perfect for fans of Jack Reacher, Alex Cross, and Jason Bourne — about the desperate hunt for a woman who has a secret to kill for...
Six years ago, the woman Carter Blake loved disappeared and told him not to ever look for her. For six long years, he kept that promise. She was a woman on the run — a woman with a secret many would kill for. It was better that she stay hidden.
But now someone else is looking for her. Trenton Gage is a hitman with a talent for finding people — dead or alive. And his next job is to track down the woman Carter Blake once loved, a woman on the run. With both men hunting the same person, the question is: Who will find her first?
A riveting new thriller from Mason Cross, ideal for readers of David Baldacci, Linwood Barclay, and Mark Billingham.
---
What do you think about this review?
Comments
No comments posted.

Registered users may leave comments.
Log in or register now!