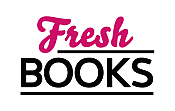 Summer reading in July you need to start
"Enter a world of the unknown"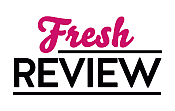 Reviewed by Patti Loveday
Posted February 1, 2018

BY A CHARM AND A CURSE reminds me of THE NIGHT CIRCUS with its magical circus feel. This fascinating and exciting read makes it easy to get lost in a world of adventure. Jaime Questell has a way of writing that is enticing and easy to follow but will keep you guessing about what will happen next. I was drawn into this story after the first chapter and found it hard to put down.
The characters are well planned and highly developed which mesh well with the story to create a truly extraordinary account that will stay with you long after you read the last page. You will enjoy reading along as Emma and Ben's romance builds, all the ups and downs, drama, and humor they share. The side characters are lively and vivid which help to add to the circus feel of the novel.
What can I say about the setting other then it is perfect for BY A CHARM AND A CURSE. There is all the lights and mystery that surrounds the circus with the unknown that comes with the dark of night. Being part of a traveling circus, you never know what the next town has in store. Never know what to expect or what mystery to unravel. This makes it easy to get swept away into the world of the unknown on a roller coaster of a ride that you are not sure if or when it will end.
Overall, I enjoyed reading BY A CHARM AND A CURSE. Questell has written a truly remarkable story that is full of excitement, mystery, vivid characters, and a plot that will stay with you. I cannot wait to read more from this author and hope for a second book with these amazing characters.
SUMMARY
A kiss is never just a kiss.
Le Grand's Carnival Fantastic isn't like other traveling circuses. It's bound by a charm, held together by a centuries-old curse, that protects its members from ever growing older or getting hurt. Emmaline King is drawn to the circus like a moth to a flame…and unwittingly recruited into its folds by a mysterious teen boy whose kiss is as cold as ice.
Forced to travel through Texas as the new Girl in the Box, Emmaline is completely trapped. Breaking the curse seems like her only chance at freedom, but with no curse, there's no charm, either—dooming everyone who calls the Carnival Fantastic home. Including the boy she's afraid she's falling for.
Everything—including his life—could end with just one kiss.
Excerpt
We follow the gathering crowds toward the ticket booth, funneling into the entrance beneath pennants made of sun-bleached calico, the patterns mere ghosts of their old selves. We're not even through the ticket gate and already I can smell sawdust and burned sugar. Shrieks of terror and joy stutter through the wind, mixing with the excited chatter of those waiting in line. Hand- painted boards taller than I am lead up to the ticket booth, each one featuring a different performer. A knife thrower done in stark black, white, and orange. Two golden girls standing atop a spotted horse, no saddle or reins to hold them. A boy and girl, near mirror reflections of the other, hovering over a crystal ball, dark shadows creeping in around them. The biggest belongs to a trio of tumblers who tangle their limbs together until they're one muscled mass of human impossibility. The sign is a boast, a dare, a promise—come and see these men and be amazed.

And I want to be amazed.
---
What do you think about this review?
Comments
No comments posted.

Registered users may leave comments.
Log in or register now!