"Nevada takes a case that will change her life forever."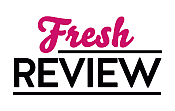 Reviewed by Shellie Surles
Posted January 28, 2018

Four lawyers and their security team are violently murdered. Cornelius comes to Nevada and asks her to take the case. Nevada Baylor runs her family's private detective agency that she saved after her father died from a long illness. She doesn't take more than they can do, nothing flashy, she just keeps everyone afloat and all doing well. Her two sisters, mother, grandmother and her two male cousins all live in a warehouse that is both their business and home. This case though she doesn't turn down. She should turn it down, Cornelius is part of a magical family, his wife worked for another. Though a magical family usually respond to an attack violently, his wife's bosses are not doing anything. Cornelius want the killers to pay.
Nevada has spent her whole life hiding her and her family's magical powers. This case could pull her from the shadows and she could run into Mad Rogan again. But Cornelius and his daughter Matilda are devastated and she has to help them find the murder.
Nevada does run into Rogan and he works his way into helping with the case. As the story gets more exciting and complicated the heat between them grows and grows. Nevada discovers that there's a conspiracy that reaches into many powerful families and their desire to reign chaos could devastated their city.
Nevada, Rogan, Cornelius and her family face attack and they must stop the conspirators before it is too late.
I can not possibly do this series justice with my description. Ilona Andrews has created an intensely gripping and sexy series with The Hidden Legacy. WHITE HOT is the second book in the series, you have to read it. Nevada and Rogan are quickly becoming my favorite couple. The supporting cast of characters just keep getting better and better. The storyline is enthralling and you quickly realize that you will not be putting WHITE HOT down anytime soon. The world created by Ilona Andrews is both deadly and fascinating. If you enjoy paranormal romance, urban fantasy or just a good story there is no way you should miss this series, it's just so damn good.
SUMMARY
Nevada Baylor has a unique and secret skill—she knows when people are lying—and she's used that magic (along with plain, hard work) to keep her colorful and close- knit family's detective agency afloat. But her new case pits her against the shadowy forces that almost destroyed the city of Houston once before, bringing Nevada back into contact with Connor "Mad" Rogan.
Rogan is a billionaire Prime—the highest rank of magic user—and as unreadable as ever, despite Nevada's "talent." But there's no hiding the sparks between them. Now that the stakes are even higher, both professionally and personally, and their foes are unimaginably powerful, Rogan and Nevada will find that nothing burns like ice …
---
What do you think about this review?
Comments
No comments posted.

Registered users may leave comments.
Log in or register now!