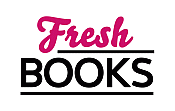 June blooms with love and intrigue
"A wonderful mix of humor, romance, but also sadness"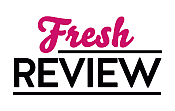 Reviewed by Magdalena Johansson
Posted January 28, 2018

Women's Fiction Contemporary | Romance Chick-Lit
Flora swore she would never go back home to Mure, the little Scottish island where she grew up. Instead, she settled in London, working and enjoys the life there. Well, enjoy is a bit far-fetched, but she has a great friend, Kai, at work and a crush on her boss, Joel. However, he is definitely out of her league. Then, she has to go back, thanks to a millionaire with big plans for the island. So, now she has to face her past, her father, and the brothers she left behind. And, who knows, going back home may turn her life around.
THE CAFÉ BY THE SEA was just as good as all the previous Jenny Colgan books I have read. She really has a knack for creating wonderful characters that come to life and reading her books feel like an antidote to sadness. I think it's her way of creating characters that are lost, but finds happiness in the small things in life. In small communities, perhaps working in a little bakery, or a book bus or like in this book, with a café by the sea. Plus, all the food, this book really made me crave some cheese. Also, the wonderful Scottish milieu that Colgan so beautifully describes. I really loved the little island of Mure, and if it not had been an imaginary island would I have loved to travel there.
Colgan is a marvelous writer when it comes to writing humor and also, I love her way of writing romance. There I said it. I really like everything Colgan's books, even the romantic plots, even when it's a triangle drama. I mean Flora's crush on her boss should have had me annoyed, but it's cute, especially when she starts to get to know Joel. Furthermore, Joel never feels like a wooden character, instead, his persona, the walls he has put up to protect himself just made him feel more human. And, it was a great joy to see how they opened up to each other.
THE CAFÉ BY THE SEA is a great book with a wonderful mix of humor, romance, but also sadness. We learn why Flora left the island and we also learn more about Joel's tragic past. I think all these elements brought together is what made the book so great. Through the book, we get to know Flora, her family, and Joel and it's such a wonderful story that it was with both sadness and pleasure that I read the last page.
SUMMARY
The beloved author of The Bookshop on the Corner returns with a sparkling, sunny, soulful new novel perfect for fans of Elin Hilderbrand.
Years ago, Flora fled the quiet Scottish island where she grew up -- and she hasn't looked back. What would have done on Mure? It's a place where everyone has known her all her life, where no one will let her forget the past. In bright, bustling London, she can be anonymous, ambitious... and hopeleslly in love with her boss.
But when fate brings Flora back to the island, she's suddenly swept once more into life with her brothers -- all strapping, loud, and seemingly incapable of basic housework -- and her father. Yet even amid the chaos of their reunion, Flora discovers a passion for cooking -- and find herself restoring dusty little pink-fronted shop on the harbour: a café by the sea.
But with the seasons changing, Flora must come to terms with past mistakes -- and work out exactly where her future lies...
Funny and heartfelt, The Café by the Sea is a delightful summertime novel that puts a modern twist on the classic Seven Brides for Seven Brothers story.
---
What do you think about this review?
Comments
No comments posted.

Registered users may leave comments.
Log in or register now!