"Can he trust a thief with his heart?"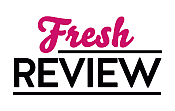 Reviewed by Gabrielle Lee
Posted January 11, 2018

Romance Paranormal | Romance Suspense
Cops and robbers take on a new theme in HER TRUE MATCH by Paige Tyler. Not only do we get a romance but the author adds in adventure and a bit of the paranormal with the shifter angle. Dreya has finally been caught stealing by Braden and she must help a secret covert department to stay out of jail. They decide that Dreya should work with detective Braden but their pairing up becomes more than just partners. Can Dreya and Braden find a middle ground and work towards their happy ever after or will they each let happiness pass them by? Love and trust go a long way, will these two be able to find a way to earn it in the other?
As opposite as these two are Dreya and Braden make a great couple. The two work well together in and out of assignments. I loved that Dreya is a strong woman and holds her own. Braden is a good man and cop. It was nice to see him respect and admire Dreya and her skills. He accepts her as she is and does not try to change or fix her in any way. Braden follows his instincts and goes after Dreya when she is taken away by other detectives proving his gut and his protectiveness of her are right.
This is book six in this series that is still going strong. I enjoyed watching Braden and Dreya work through it all. It was nice to see them get a happy ever after. Their adventure moves along at a nice pace and there is a good amount of world building and character depth. Although this book does end with a cliff hanger I did enjoy this read. As with most series you should read previous books in this one to get the whole understanding of the world and its characters.
HER TRUE MATCH is an exciting and engaging story and I cannot wait to see where this series goes from here.
SUMMARY
FORCED TOGETHER
When feline shifter Dreya Clark is escorted from the police interrogation by two secret agents, she thinks she's dodged a bullet. That sexy detective Braden Hayes caught her stealing red-handed. When she finds out what she has to do to stay out of jail, suddenly she's missing the hot cop with the piercing gaze. She's being recruited for her shifter abilities by the Department of Covert Operations.
WILL DANGER RIP THEM APART?
Braden has been chasing the smart-mouthed cat burglar for years. But when Dreya's taken away, he knows their game of cat and mouse has turned deadly-serious. There's no way he'll let her go off alone. Fur flies and temperatures flare as Braden realizes Dreya is much more than she appears. Thrown together on a dangerous covert mission, this unlikely pair will have to rely on each other to make it out alive.
---
What do you think about this review?
Comments
No comments posted.

Registered users may leave comments.
Log in or register now!