"Love is worth taking a chance."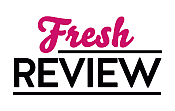 Reviewed by Gabrielle Lee
Posted January 11, 2018

Romance Military | Romance Paranormal
WOLF HUNT is another great read in the SWAT series by Paige Tyler. This is Remy and Triana's story and what a story it is. The two have been friends in the past and now Triana is in need of some help. Remy may just be the man to give her that help but at what cost? Will Remy let the walls around his heart down and let Triana in? Will Triana accept Remy for whom and what he truly is?
I was quickly drawn into Triana and Remy's adventure. The two make a great couple and watching their relationship deepen into something more made for a good read. Remy and Triana are both back in town for different reasons but when their paths cross they soon find that being together is worth more in both their personal and professional lives. I really liked the way Remy and Triana's cases intertwined with each other as they figured things out. The author does a wonderful job of keeping this series fresh and engaging with this book. It was nice to see the camaraderie of Remy and his team mates as well as the relationship that grows between him and Triana. Their relationship is a complicated one. Remy has a past that he must deal with before he can realize the future that he has with Triana. I enjoyed seeing Remy find his one. He is a good man that has been hurt in the past and needed someone like Triana to help him move forward. I loved that Triana is a strong woman who can hold her own and is not portrayed as a damsel in distress. The two are good for each and I enjoyed watching them work for their happy ever after.
WOLF HUNT moves at a nice pace and it has a good mix of action and romance to it. Remy and his team are working hard to bring down a drug lord and Triana is looking for answers about the death of her father. Somehow these two things may be related. Soon secrets are revealed and danger comes calling. Just who will survive and what will they learn when it is all said and done? Remy and Triana soon learn that love is something worth fighting for. I enjoyed watching their story play out and am excited to see where this series goes next.
SUMMARY
A STORM IS BREWING...
Remy Boudreaux is back in his hometown, New Orleans. He's there with three of his fellow Dallas SWAT officers for a week of training with the NOLA PD. On the eve of a tropical storm, Remy and his buddies prowl the French Quarter. One tantalizing scent captures Remy's senses, forcing him to follow until he is face to face with Triana Bellamy—his beautiful high school crush.
After reconnecting, Remy and Triana are close—very. Remy struggles to keep things casual. Ever since his partner—and first love—was killed on the job, he's kept women at a distance.
But when a mysterious wolf pendant ropes them both into danger, Remy's protective instincts kick in. He may have to reveal his true self...and hope Triana accepts him.
---
What do you think about this review?
Comments
No comments posted.

Registered users may leave comments.
Log in or register now!