"Is their adventure over or has it just begun?"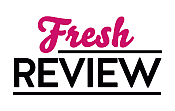 Reviewed by Gabrielle Lee
Posted January 11, 2018

Fantasy Urban | Romance Paranormal
So much has gone on in this great series and I have been a fan from book one. In this last book, FEVERSONG Mac and Barron face their toughest struggles yet. I was both sad and happy to see the conclusion of this series with FEVERSONG. This book gives us some more clues to this world. We get answers to some questions but we still are left with some unanswered questions. I understand that there will be a spinoff of this series so maybe through those stories we will get more answers.
Mac and Barrons have a complex relationship and in this book we learn some more interesting things about the how's and whys of it. We are treated to a wonderful relationship between Barrons and Mac. This book has action, romance and the dialogue that readers have come to know from this author.
I enjoyed getting to visit this world again. Love, friendship and trust are pivotal in this book. There were so many characters that filled the pages of this story. I loved having Dageus brought into this series but would have liked to see more from him. Dani and Ryodan are great and I would love to have their stories told. As much as I enjoyed this book it does not have the same intensity that the first few books in this series had. I loved seeing the way things played out. FEVERSONG is a good read but some things did not play out for me. The timing of this book is not as intense as I would have liked it to be. This whole series started with a woman searching for news about her sister and in FEVERSONG we discover some answers but the sister seems to be nothing but a side thought now. Yet all in all I am glad to see Barrons and Mac's relationship solidified even more. FEVERSONG is a nice read that gives readers some closure to this series but also brings us more questions.
I am excited to see what more this author has in store for this world now that Barrons and Mac's story has come to a close. Karen Marie Moning weaves a fabulous world in FEVERSONG that kept me engaged all the way to the end and even then I wanted more. If you enjoy this series this is not a book to be missed. It is a good ending that at times pulls on your heart strings and takes you on a great adventure.
SUMMARY
NEW YORK TIMES BESTSELLER • MacKayla Lane and Jericho Barrons return in the epic conclusion to the pulse-pounding Fever series, where a world thrown into chaos grows more treacherous at every turn.
As Mac, Barrons, Ryodan, and Jada struggle to restore control, enemies become allies, right and wrong cease to exist, and the lines between life and death, lust and love, disappear completely. Black holes loom menacingly over Dublin, threatening to destroy the earth, yet the greatest danger is the one MacKayla Lane has unleashed from within: The Sinsar Dubh—a sentient book of unthinkable evil—has possessed her body and will stop at nothing in its insatiable quest for power.
The fate of Man and Fae rests on destroying the book and recovering the long-lost Song of Making, the sole magic that can repair the fragile fabric of the earth. But to achieve these aims, sidhe-seers, the Nine, Seelie, and Unseelie must form unlikely alliances and make heart-wrenching choices. For Barrons and Jada, this means finding the Seelie queen, who alone can wield the mysterious song, negotiating with a lethal Unseelie prince hell-bent on ruling the Fae courts, and figuring out how to destroy the Sinsar Dubh while keeping Mac alive.
This time, there's no gain without sacrifice, no pursuit without risk, no victory without irrevocable loss. In the battle for Mac's soul, every decision exacts a tremendous price.
---
What do you think about this review?
Comments
No comments posted.

Registered users may leave comments.
Log in or register now!