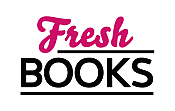 New Year, Great reads for January 2021
"Ransom demands in the Sahara and a romance you won't forget"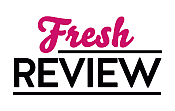 Reviewed by Clare O'Beara
Posted December 15, 2017

Inspirational Romance | Inspirational Mystery | Romance Suspense
As if being taken hostage by greedy terrorists in Mali's desert isn't bad enough, aid worker Lexi Shannon finds herself amid gunfire, in a crashing light plane and treating a scorpion sting, all in the first couple of chapters. DESERT SECRETS certainly packs a punch. Lexi had been providing clean water infrastructure to villagers in the Sahara when she was abducted. Her captors insist that her brother owes them money and she will be the hostage for the repayment. But nobody seems able to contact her brother and let him know.
Released by a quick-thinking, brave pilot, along with another kidnapped traveller, Lexi hopes for better days. But their plane is shot down amid the barren sandhills and the trio have to hope that if they are found, the native people will treat them better. Colton Landry, the pilot, went in to rescue his own brother in law, whose wife and child feel under threat in America by the terrorists. Bret Fischer had been a captive for two months and is weak, not to mention allergic to insect and snake bites. Trying to reach the comparative safety of Morocco may be beyond his capability.
I like that we meet desert dwellers Issa and Maysa, people of dignity and courtesy. Most people don't realise that the Sahara is bigger than the contiguous United States. The author Lisa Harris lives in Mozambique where she and her husband are missionaries. She makes it clear through her characters that ransom payments for captive Westerners are commonplace across North Africa, funding arms buying by terrorists, to extend their hold over peaceful people. This is a very modern tale with satellite phones making social media available, and solar panels and jeeps rather than fountains and Arabian horses. While the US government refuses to pay ransoms, families do understandably try to come across with money. Talk about a suspenseful situation!
This adventure takes many twists and turns, but we also see a change in Lexi's stubborn, solitary heart. DESERT SECRETS will keep you on the edge of your seat as Lexi fights through one dire situation after another, all the while wondering what she has done to deserve this. Lisa Harris writes inspirational romance so be prepared for the characters to look for lessons in hardships. I'll certainly be looking out for more of her works, which could almost be described as thrillers.
SUMMARY
DEADLY PURSUIT
When aid worker Lexi Shannon is abducted at gunpoint in Mali, she quickly learns her kidnappers are really after her brother—and the money he's stolen. Landing at the secluded desert compound, ex-military pilot Colton Landry has a clear mission: rescue his brother-in-law, who's being held for ransom. But after discovering the kidnappers also have Lexi, there's no way he's leaving her behind. Their daring escape soon turns into a deadly chase when their plane is shot down, stranding them in the desert. Making a desperate run for the Moroccan border, Lexi and Colton must trust each other and rely on their strength and ingenuity to survive. But it may not be enough to outrun and outsmart their relentless pursuers…
---
What do you think about this review?
Comments
No comments posted.

Registered users may leave comments.
Log in or register now!