"A sweet Christmas romance set in a small town"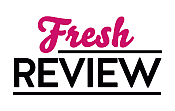 Reviewed by Patti Loveday
Posted December 3, 2017

HOPE AT CHRISTMAS by Nancy Naigle is a lovely and sweet romance that takes place in a small town over the holidays. The story is centered around Sydney a single mother who has recently moved from Atlanta so that she can escape her controlling ex-husband. When her grandparents died years ago, they left her their farmhouse. This is the only place she has left for her and her daughter to live. Sydney is now back in a place where she used to spend her summers as a child with her grandparents all while trying to get back on her feet and start over with her ten-year-old child.
Kevin is the high school baseball coach and history teacher at the local high school. His wife left him with their child years ago with no explanation as to why she left. Naigle has written a story that is heartbreaking and romantic with lots of drama and heartache. The characters are interesting with uniquely different pasts. They share a combination of heartache and chemistry towards each other. Together they face many obstacles all while trying to make things as normal as possible for their children. While the setting is the picture-perfect place for a lovely holiday romance that is sure to lift your spirits this holiday season. I do feel that this theme and storyline gets used a lot around the Christmas season. I do love a good Christmas romance and did enjoy reading this one. I wish that it was a little less predictable. Overall, I did find HOPE AT CHRISTMAS to be a lovely read that is perfect for anyone who loves a good Christmas romance with a happy ending.
SUMMARY
Nancy Naigle delivers a heartwarming Christmas story that proves you can always go home again.
Sydney Ragsdale is looking for a fresh start far away from her controlling ex-husband and the self-doubt that has plagued her since the divorce. Returning to her childhood home in Hopewell, North Carolina is just what her soul needs. Praying some Christmas magic will follow her she moves with her daughter to a farmhouse that once belonged to her grandparents. While there Sydney finds solace working at The Book Bea, her favorite bookstore.
Single dad Kevin MacAlea, Mac to his friends, is the local high school history teacher and baseball coach. He is also the towns best kept secret―he has been playing Santa since his son was born twelve years ago. Mac loves the enchantment of the season and wants his son to share in his joy.
When a catastrophe forces The Book Bea to close before the end of the year, everyone in the small town is feeling the loss. While Sydney is already off-balance by the bad news, her ex-husband breaks a promise to their daughter that sends her running away and threatens the relationship that she has begun with Mac.
As Sydney and Mac try to figure out what their next steps are together they will soon discover that there's always hope at Christmas.
Excerpt
Sydney Ragsdale pulled her car along the curb in front of the elementary school and faced her daughter with a go- get-em-kiddo smile. "Have a wonderful day, RayAnne."

"It's school, Mom."

The eye rolling was new, starting once they'd moved here last week, and she hoped it would leave as quickly as it had arrived. As aggravating as that was, her daughter's heavy sigh tugged at Sydney's heart. The divorce had been hard on them both.

Sydney's grandparents had left her the old Hopewell farmhouse when they passed away. It was a place full of happy memories, and with the move, it felt like a life raft in a rocky sea. A fresh start for her and RayAnne.

Unfortunately, to her daughter the idea of moving from Atlanta to tiny Hopewell, North Carolina, in November, after the school year had already started, had been worse than the divorce itself.

The move had been a necessary step in Sydney's self- preservation. It wasn't easy rebuilding your life when you'd been married for most of it. She'd prayed that moving to Hopewell might turn into a great mother-daughter adventure for them, but so far that hadn't been the case.

Managing a ten-year-old with an attitude was turning out to be harder than finding a decent job. She'd almost given up hope of finding a job at all when the call came from Peabody's a whole three months after her interview. It had been a long shot to begin with, but it was near the old farmhouse so she'd given it her best effort. The job offer was a blessing indeed, though the timing couldn't have been worse. School had already started, and the holidays were upon them.

Sydney watched her daughter schlep up the walkway to Hopewell Elementary School. Back in Atlanta, RayAnne had been so happy that she'd practically skipped from the car to class.

Her gut twisting, Sydney wished her marriage to Jon hadn't fallen apart and that the three of them were still one big, happy family. But then that had been a big lie. Tears puddled against the frame of Sydney's sunglasses, and she was too darned tired to even sweep them away. She sucked in a long slow breath to keep her composure.

Was moving to Hopewell a mistake?

Had it been a necessary step to regain her independence, or was it just a disguise for running away?

A car honked behind her. She waved an apology as she moved forward in the drop-off lane.

As she pulled out of the parking lot, her mind clicked through happy mother-and-daughter moments she'd pictured in this quiet little town. Laughs. Love. Lasting memories.

She eased out onto the street and glanced in her rearview mirror, barely recognizing herself in the reflection. Fluffing her bangs, she tugged the rubber band from her hair to release the messy bun. "Why am I letting Jon get to me like this?" she said aloud. She stared at herself. The answer was simple. Divorce hurts. She was broken. Wounded. His infidelity had torn her in a way she wasn't sure would ever heal. And some days this was the best she could do.

She drove up to the next block and swerved into the parking lot of the Piggly Wiggly, declaring, "I'm better than this." She shut down the car and shuffled through the console for a piece of paper and a pen.

"This has to stop." So did talking to herself, but right now that was about all she had. Tomorrow. She'd stop talking to herself tomorrow.

Rather than go back to the house and feel sorry for herself, she'd make a plan. It's what she'd always done to make sure she and Jon met his goals. Why was she treating her life any differently?

She tapped the pen against the steering wheel, then leaned forward and started writing.

Step One: Get a job. Check.

Step Two: Get out of Dodge. Fine. So she made it out of Atlanta. Check!!

It never hurt to start a plan with a few easy, achievable, or already done tasks to get things rolling. It's why she usually had "make the bed" at the top of her chore list.

Step Three: Get involved locally to meet some people.

Step Four: Regain my confidence.

Step Five: Get into the holiday spirit.

And the Finale: Get this divorce from Jon finalized and behind me, and never put all my eggs in one man's basket again.

After months of Jon still controlling her through his purse strings even though they had separated, the generous job offer from Peabody's had enabled her to move to Hopewell and stand on her own two feet. Free of Jon's hold.

Uprooting RayAnne had been such a hard decision, but she needed to set an example for her daughter, to show her that even when dealt a cruddy hand in life, one can respond with grace, strength, and independence.

Determined to make this a day that would change her path, she made the short drive to Main Street and parked.

She got out of the car and breathed in the fresh air. It was quiet as she walked down Main Street. The retail area was only two short blocks, unless you counted the mansion that sat across the way. Well, it hadn't been a residence for as far back as she could remember. Back then it had been a bookstore called The Book Bea. Her very favorite place in town when she was a little girl.

She smiled at a memory of The Book Bea. For the longest time she'd thought the word bee had been misspelled on the sign in front of the bookstore. It wasn't until she'd told her grandmother she wanted to help fix the sign that she'd learned that it was a play on words. The bookstore had been named after its owner, Bea Marion.

Sydney looked both ways, which was barely necessary with the light traffic, then crossed the street.

The thick wooden sign had been sandblasted, similar to those signs on fancy beach houses on the Outer Banks. The background of the perfect oval was bright cobalt blue, just the way she remembered it. The shop name, THE BOOK BEA, stood out in 3D next to a stack of colorful books with little yellow-and-black bumblebees circling above them, looking as cheerful today as it had twenty years ago.

She took a picture of the sign with her phone. An OPEN sign hung in the window of the front door.

It's still here! she thought excitedly.

She tucked her phone back into her purse as she walked between the perfectly shaped box hedges that flanked the sidewalk leading to The Book Bea's front door, giving it a dignified air. Winter was beginning to fade the landscape, but the grass on the other side was still thick and green, making her want to kick off her clogs and walk barefoot through it on the unseasonably warm day.

She was tempted to buy a paperback and lie in the grass and read the day away, only she needed to be frugal until her job started after the first of the year. Couldn't hurt to browse, though.

Fond memories of trips with her grandparents to the bookstore rushed back. Hours spent scouring the shelves, getting lost in those stories, and trying to make a decision on which book to buy had been both agonizing and exciting.

She climbed the stairs to the huge old turn-of-the-century house. The wide front porch was painted a playful basil green against the glossy white wooden railing, giving it a soft southern air. Rockers in various colors popped like wildflowers swaying in a gentle breeze, making it hard to believe Christmas was just around the corner.

She'd so hoped that she'd be able to share a white Christmas with RayAnne this year. It would have been her daughter's first, but it didn't look too likely. Sydney left her snow dreams behind as she pushed open the screen door and was met with a blast of cool air conditioning as she walked inside.

Her footsteps echoed against the age-old wooden floors as she headed for the bookshelves. She'd found comfort here as a young girl. Books had always rescued her, and she'd never stopped trusting a good book to bring her joy, erase her fears, and give her strength. That same excitement swirled inside her. The place even still smelled of warm cookies. Like nothing had changed.

"Good morning," a shaky voice carried across the room.

Sydney swiveled to her right. The tall wooden counter still stood in front of the bay window. A bony hand waved in the air, looking almost detached from its body, like some leftover Halloween prop.

Could Miss Bea still be working here? Sydney marveled. She'd always sat behind that counter, where you could barely see her unless you were really looking.

"Hi." Sydney walked toward the counter to satisfy her curiosity. "How are you today?"

"Fabulous, Darling. Always fabulous. The only way to be."

Sydney's cheeks tugged as she smiled. Miss Bea had always said that.

The woman stood and stepped around the counter.

There was no mistaking the tall red-haired woman. Yes, she was older, and much thinner than Sydney recalled, but the signature hair and artistic attire were one hundred percent Miss Bea. Bright lime-green reading glasses hung from a colorful strand of beads around her neck. Her long black jacket, like a duster a cowboy might have worn back in the day, swung gracefully from her shoulders to her knees.

"Welcome, dear. Are you looking for something special today?"

Memories? A safe place to get my footing back? she thought.

But Sydney could hardly answer Bea's question with either of those responses. "I need a good book to take me away for a little while."

"Ah, then you've come to the right place. The Book Bea has been doing that for years. I have all the best sellers, and some of the best-kept secrets, too." Bea raised her glasses and put them on, giving Sydney the once-over. "I was going to ask if you were passing through, but you look so familiar."

Sydney laughed. "People have always said that I favor my grandmother. I'm Carmen and Bret Rockford's granddaughter."

"Yes. That's it." Bea snapped her fingers and then pulled her hands to her hips. "I remember you. Braids and bruised knees."

"I was so clumsy back then. I grew out of that."

"Thank goodness. Used to think we should maybe bubble-wrap you."

Sydney remembered Miss Bea saying that the summer Sydney had fallen off her bike and skinned both knees.

"Bless her soul," Bea said, studying Sydney's face. "You do favor Carmen. Such a lovely woman. Your grandparents really are missed around here."

"Sydney Ragsdale now." She reached to shake Bea's hand. "I moved into their old place over on Green Needles Lane."

"I'd heard that someone was moving in there. So happy to hear that it's you. That house has been empty too long."

"I know. I had great intentions of using it as a vacation getaway after they passed, but my husband never seemed to know how to take a break."

"Well, that's not good for anyone. What changed his mind?"

"There was no changing his mind."

"He's out of the picture now, I take it." Bea tsked, peering over her glasses, then letting them fall to her hefty bosom.

"Yes, ma'am. Totally out of the picture."

"Well, then we'll file that history on one of the bookshelves in the back," Bea teased.

"We'd have to find a spot in the children's section for him based on the age of his new love interest."

"Ouch. Don't know what gets into men sometimes. I swear they just go crazy." Bea swept a hand in the air. "Good riddance."

Sydney wished it were that easy.

"Take a look around. Let me know if I can help you find anything." Bea walked back around the counter and sat in a plush green armchair. "And stay out of the children's section, nothing good there for you anymore. If you know what I mean."

She meant Jon, Sydney realized. Funny.

The rest of this town seemed smaller than she remembered, but The Book Bea still felt as big and magical as ever. The big antique cash register that had looked old when she was ten still lorded over the ornate counter and was every bit as awe-inspiring today. The intricate brass casing had to be from the early 1900s but was still polished to a glimmering shine. The glossy circular buttons on the metal-keyed arms, like an old typewriter, probably took full force to press down. But the heft of the old machine looked so sturdy and strong. Secure. And there was beauty in that.

The smell of books, knowledge, and old ink may have been in her imagination, but it all worked like some kind of happiness pheromone. Suddenly, being replaced by a young model didn't feel like an insult as much as plain idiocy on Jon's part. The next time she had a pity party over that, she'd try to remember how amazing all these aged things still were. She could be special and unique, and age with a purpose too. Thirty-something wasn't that old, but he'd made her regret it.

She wandered back toward the bookcases. Thick carpets lay in the high-traffic areas, plush beneath her feet in some places and worn to the hardwood flooring below in others from years of customers.

"I'm just going to look around a bit, if that's okay," Sydney said.

"Help yourself. No hurries in The Book Bea."

After meandering through the stacks Sydney couldn't resist picking up a few books. Finally, she headed toward the cash register, setting her selections in a neat stack there. "I remember coming to town with Gram. It took hours to run errands, but she always made time to let me pick out a book. It was the best part of the day."

"Such a nice memory."

"It is." Feeling a little dizzy from the trip down memory lane, she leaned against the counter to steady herself. "She'd hold my hand as we walked down the street. Back then Hopewell seemed like a big bustling place to me. Gram parked in the same spot right in front of Lucky's Diner. I noticed it's not there any longer."

"That old diner has been gone for years. Lucky died and seems he took his luck with him, because nothing else that's gone into that space has made a nickel."

"Too bad. I remember his fried green tomato sandwiches."

"They were delicious, but there are still good eats around here. That hasn't changed."

Sydney could use one of those yummy sandwiches about now, too. "I remembered Hopewell seeming so much bigger. Now, I think I could walk the whole town twice and still be done before lunch time."

"Hopewell is pretty much the same unless you count the new gas station and fast-food restaurant at the interstate exit. Then again, what were you? Ten or twelve years old?"

"I guess everything seems bigger when you're ten years old."

"Probably, but if it makes you feel any better, Hopewell does seem bigger in the summertime, when people are back outside and the sidewalks are busy." She smiled and with a tilt of her head, she said, "But you hold on to those childhood memories."

"I will. They're great ones." The Nancy Drew hardbacks with the yellow-gold spines were still lined up on the long shelf in her old room. She could almost feel the excitement that used to swirl inside her when Gram and Pop would bring her here to buy a new book—sometimes two—and the way she'd clung to her precious purchase on the ride home, hardly able to resist the urge to read in the car even if that always made her car sick.

"So, what besides that rat of a husband helped you land back here in Hopewell?"

"I need to make my own life, and since I had the house here it just made sense. Jon was still controlling me while he built a whole new life for himself. It was time for that to stop." Saying it out loud was a bit empowering. "I just hope my ten-year-old daughter adjusts."

"She will. You loved this town at that age. She'll see what's special about it, too. And she'll make friends."

"Sure hope so. She's not very happy with me right now."

"You'll have to bring her in. We have a children's book club on Saturday mornings. If she's half the reader you were, she'll enjoy that."

"RayAnne loves to read. Thanks, Miss Bea. I'll do that," she said, sliding her books across the counter.

"You can just call me Bea, dear." She rang up the purchase. "If there's anything I can do to help you settle in, just ask. I know everyone in this town."

Sydney rested her elbows on the tall counter. "I need to keep myself busy until I start my job after the first of the year."

"Really? What is it exactly that you do?"

Jon had never wanted her to work, so her résumé was lean.

"Well," Sydney faltered for words. "All I've ever been is a mom and a wife, but I have a business degree. I did graphic arts for my ex, but that was all freelance stuff. My work won him a couple of his biggest contracts, so I think I have something to offer there."

"Being a mother and a wife is underrated. Budgets, schedules, creativity, project planning, and patience. I'd say any good CEO should have all of that." Bea's expression was sincere.

Sydney worried that even with more than ten years in that role, raising RayAnne through all of this change and working full-time was going to be more than she was ready for, but she couldn't slip into that worrisome dark place again.

"It takes all kinds of skills to accomplish the demands on a mother. So, you must be the new hire over at Peabody's."

"I am. How did you know?"

Bea's soft grin turned up on the corners in a bit of a smirk. "Nice thing about owning The Book Bea is I get all of the scoops. The folks who own Peabody's shop here. Nice family. I heard they are doing the marketing for a new movie studio, and a boot company. Things are going really well for them. That's big news in a town like this. They're good people. You're going to love working with them."

"Thank you. Now if I can stay busy through the holidays without going crazy until I start working, then I'll be fine. My daughter is leaving as soon as school gets out to spend Christmas with her dad. It's going to be really quiet without her around."

"You know…" Bea pressed a finger to her lips. "I could use a little help around here."

Sydney knew that her face probably lit up like a jack-o- lantern. Hopefully not a totally goofy one, but a pleasant, smiling one.

"Don't get too excited. The pay is lousy, and the job is a little of this and that, and only through the holidays. I can add the bonus of free books, though. If you're interested."

"Really?" Sydney could really use some extra cash. She wasn't on a super-tight budget, but she needed to be careful. No matter what, there was no way she'd ask Jon for money, even if they had to resort to eating cereal for breakfast, lunch, and dinner.

"Yes. It would be a huge help."

"I'll do it," Sydney said. "Of course I will."

She felt like dancing a jig. Heck, swinging Bea in a do- si-do seemed appropriate, but she held her feet firmly to the ground. "Thank you so much. I won't let you down."

The rows and rows of bookcases held a feeling of order that was welcoming in the chaos of her life these days. And how those bookshelves seemed orderly amid the varying sizes, thicknesses, and colors of the spines was interesting. Yes, this place might just be the ticket to getting a little order in her own house.

"When can you start?" Bea asked.

"How about now? I don't have to pick up RayAnne until school lets out at three."

"Excellent." Bea pointed to the left side of the checkout counter. There was a stack of boxes labeled CHRISTMAS piled next to an artificial tree that had dust clinging to its limbs. "I've got to start decorating the store, but the arthritis has really been giving me a holy terror lately. Maybe we could start there."

"I can definitely do that," Sydney said, and then a sinking feeling settled over her as she recalled that she'd never hung a single Christmas light in her life. Not because she couldn't, but because as a kid her daddy had had that honor, and once she'd married Jon he'd always handled it. Oh well, time to step up.

Bea leaned forward and whispered. "At least I was smart enough to leave all the outside lights up at the end of the season last year. One flip of the switch and folks passing by will think we've been busy as bees in here." Bea gave Sydney a playful wink. "Bees. Bea. Get it?"

"Yes. I get it." Sydney laughed. A little too hearty as it conjured up a very unladylike snort, but it was freeing to laugh over something silly.

Yes, working here, even for just a few weeks, would be a good thing. Plus, she hadn't planned to decorate, since RayAnne would be leaving soon to stay the whole Christmas vacation with her dad.

"I'm so excited to help you out over the holidays," Sydney said.

Bea's smile spread wide, little lipstick lines dancing in the wrinkles around her lips. She clapped her hands, and then held them to her heart. "Thank you, dear. You already know the layout of the store, it's never changed since I opened it. There is a washroom and storage area just under the staircase. And a small office back there." She reached into the register and pulled out a key on a keychain with a metal enamel bee on it. "Here's a key in case you need it. This is going to be a really good way to end the year."

Sydney set her purse on the counter. Step five on Sydney's list was to get into the holiday spirit, and this seemed to be the perfect way to begin. "I should be able to make some good progress before I have to pick up RayAnne. Shall we get started?"

Bea came around the counter and pulled her into a hug. "I had a feeling today was going to be extra special. So good to see you again, Sydney."

Her mood lifted, and the tight worry was replaced with peaceful relief from her accomplishments today. And Bea's hug helped more than she'd ever know. The old woman smelled of peppermint Life Savers and sugar cookies, and her hug held the kindness that Sydney hadn't felt since the last time she'd seen Gram. "I'm glad we crossed paths today. I needed this," she said to Bea.

Bea stepped back and took Sydney's hand into hers. "I think we may have needed each other today." She led Sydney toward the front of the store. "I usually decorate this window for the holiday, but I can't crawl around like I used to. Could you come up with a display for it? The town folks kind of count on our decorations as part of the caroling tour."

"The caroling tour?"

"Oh yes. Each of the merchants sponsors a song. It's quite popular. Even folks from neighboring counties join in. The carolers start in front of any shop. Each storefront gives away a different song page, and we provide the music on a loop. By the end of the night each participant has a whole Christmas songbook as a keepsake."

"That sounds like fun."

"It is."

"How do you pick a song?"

"We don't pick them out ourselves. The mayor assigns them randomly the day after Thanksgiving. The town makes the song sheets up for us. They'll deliver them to us closer to the event. Mine is 'O Christmas Tree' this year."

Sydney tried to maintain a pleasant smile, but that dusty old Christmas tree she'd seen next to the counter wasn't going to cut it. Certainly not as the main feature of the window to represent the song. She was going to have to think fast. She hoped the smile she pasted over her grimace looked confident. "I'll come up with something innovative and eye-catching for the window to go with that carol."

Bea's smile softened. "We'll have to use what we've got here. I'm afraid I don't have a budget for decorations this year."

"Don't you worry about that. I have just the thing." She glanced around the room with absolutely no idea what she could do, but she wasn't about to admit defeat on hour one of her new job. "And I believe we have everything we need right here. With one exception."

"What's that?"

"I'll bring RayAnne over after school to give me a hand."

"Have her pick out a couple of books for helping."

"She'll love that. Thank you."

A set of wind chimes sent a rich, muted sound through the room. Sydney followed the sound to a set of brass tubes hanging from a wooden dragonfly sculpture above the cash register. Thin fishing line ran from the chimes just below the coffered ceiling all the way to the doorway. Clever. And way more pleasant than those door alarms so many people used in their shops.

The UPS man wheeled in a cart with two boxes on it. "Good morning, Miss Bea. Got two for you. It's been a while. Thought maybe you were cheating on me with another delivery man."

Bea giggled like a flirty teenager. "You know that would never happen. Just haven't been ordering much, but can't get through the holidays without one last shipment of Christmas books."

"You know I'll be back to pick up the missus a couple of those Christmas novels. She counts on those in her stocking."

"And I've got the wrapping paper and ribbon just waiting on you." She gave him a playful wink.

He dropped the boxes next to the counter. "You have a good day now."

Sydney reached for the pair of scissors on the counter. "How about I go ahead and unpack these and put them on display so the customers can have at them? I'll work on the decorations after hours. Less clutter for your customers."

"You don't mind?"

"Not at all. And the decorations will be a fun mother- daughter project." Sydney unpacked the boxes, stacking the books along the edge of the counter. A small table holding ink pens and other impulse-buy items caught her eye. Those things could fit on the counter right near the register.

It didn't take long to create a nice little arrangement at the checkout, and then she got right down to work on the Christmas book display. The shiny foil covers looked pretty enough without additional decoration, but maybe she could come up with something festive once she and RayAnne figured out what they'd do for the window display.

She checked her watch. How had that much time already swept by? "Bea, I need to run and pick up RayAnne. We'll be back in a while to work on the decorations."

"Thanks, Sydney. Take your key. No need to rush. If I'm not here just make yourself at home."

Sydney suddenly fought back tears. So much had shifted since this morning. "Thank you so much, Bea, for trusting me and giving me a chance to get my feet under me before I start my new job. This is exactly what I needed. How can I ever thank you enough?"

"Don't be silly. You were meant to come in here today. Trust your journey, dear. It will take you where you're supposed to go."

"I sure hope so, because I'll tell you that the journey I've been on for the past year has not been a pleasant one."

Bea nodded. "I can tell. There's trouble in your eyes. We'll sit and talk about it one day when you're ready. But I'll say this much: Your troubles will pass and you will see that something better is ahead of you. Someone better, if I were to say what was really on my mind."

And hadn't she done just that? Said what she wanted to say? At least she hadn't spouted that "one door closes another opens" hogwash. Sydney didn't plan to walk through anyone's door any time soon, if ever, anyway. "I'll be glad to have the troubles pass, but I'm not looking for anyone. I've decided solo is the way to go. No heartbreak. No lies. No problem."

Bea just grinned. "Sure, dear."

So Bea was a hopeless romantic. She could believe what she wanted, but what Sydney believed was that it wouldn't hurt RayAnne one bit to see that a woman didn't need a man and that you had to work for the things you wanted.

"Tomorrow you will walk into a Christmas wonderland." Sydney picked up her purse and headed out the door feeling about three inches taller. She smiled at every tree along the path and every puffy white cloud in the sky. Wrapping her fingers around the strap of her shoulder bag, she waited at the stoplight to cross over.

As she walked to her car, she took a closer look at the other shop windows along Main Street. Her competitive nature was already shifting into high gear.

She took in a deep breath and then blew out all the negative energy, letting it seal up like a bubble and float away, just like she'd read to do in one of the books that she'd downloaded about surviving the stress of divorce.

That deep breath was the first one that felt like it might actually work. Thank goodness, because she'd tried just about everything.

* * *

Sydney walked past the bike shop, cleverly named Wheelies. The shiny bike in the window caught her eye. It would be a splurge. Probably not a smart one in their situation, but one shiny gift was all she could do, so she wanted it to be a good one. Ten minutes later she walked out of Wheelie's as the owner hung a SOLD card from the handlebars of RayAnne's Christmas present. She'd told RayAnne they'd celebrate Christmas when she got back from being with her dad. That seemed a long ways off.

Sydney wondered if the splurge would look more like a pet rock following Jon's fancy getaway. Expensive gifts were Jon's love language. Always had been, and she had no doubt he'd go overboard more than usual this year with all that was going on.

Next door, Cookie Doe, a bakery with its glass case filled with all kinds of desserts, had her mouth watering. She walked inside, and the scent of sugar and frosting and something slightly peanutty wrapped around her. She knew exactly what she was going to buy the instant she laid eyes on it.

"Three peanut butter cookies, please."

"Just took them out of the oven a little while ago. Probably still warm," said the man behind the counter.

"Doesn't get much better than that." As she waited for them to be packaged up, she turned and looked at his window display. A three-story gingerbread house filled most of it, and cookies in the shape of snowflakes hung from wide white satin ribbon, each with shiny frosty white icing and those little BB-looking silver dragées. The window was simple and elegant.

Less is more, Sydney thought.

The man behind the counter thrust a white wax paper bag her way. She paid for the cookies then stepped outside, stopping only to snap a quick picture for inspiration before heading to her car.

On the way to the school, Sydney hoped the cookies might allow for a momentary return of her daughter's sweet attitude. Her little daddy's girl blamed her for Jon leaving them. RayAnne was mad. And hurt. And some days Sydney couldn't help but wonder how much of it was her own fault. If she'd only done …

She stopped herself. There'd be no more of that. She had been a good wife, doggone it. The divorce was not her fault, which was all the more reason for her to move on.

Trying to ease the heavy burden of worry, she shoved her hand into the bag of cookies.

At the stoplight she took a bite.

There really wasn't much a homemade peanut butter cookie couldn't make better. At least for a minute.
Videos
---
What do you think about this review?
Comments
No comments posted.

Registered users may leave comments.
Log in or register now!