"Recipes to make you dream of chocolate in this South Carolina mystery"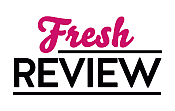 Reviewed by Clare O'Beara
Posted December 1, 2017

Like many food-themed cosy mysteries, this Southern Chocolate Shop Mystery is entertaining, full of character and radiating enough flavours to make your mouth water. I think it was the mention of the special Brazilian mountain village coffee beans that worked best for me. The crime details in ASKING FOR TRUFFLE might be a little harder to swallow.
Charity Penn is one of these 'don't you know who I am?' heiresses we all find annoying. She has more cause than most, as the infant Penn was dumped by her unwed mother on her rich father and raised in Wisconsin by a succession of relatives. Now Penn has a trust fund she doesn't intend to use and a chip on her shoulder the size of a California redwood. A letter informing her that she has won cooking lessons in a South Carolina beach town looks like a scam. People are always angling for her money, including boyfriends. But a school friend, Skinny McGee, says he can call in while in the area. He phones, recommends Penn comes down to the chocolate shop, and is murdered before you can say brandysnap.
The unlikeliest part of the whole tale, for me, is that Penn heads off to the decaying town of Camellia Beach, stays at its Pink Pelican Inn and takes lessons in chocolate cookery at The Chocolate Box. Why would she, if random visitors get killed and the police claim it was a drug deal gone bad? This sounds like a Sue Grafton crime tale but our Penn is no PI. Still, we accept that Penn has to be on the spot, where she immediately starts asking everyone if they know what happened to Skinny and doing the 'don't you know who I am?' line. No, actually, most of them don't. And they don't care. This being a small town, characters have to double up, so the dedicated surfer is also the lawyer and the daughter of one of the chocolate shop partners is also a New Age crystal seller.
I love that a social conscience dominates the buying of the shop's raw materials, by two admirable elderly ladies, Bertie Mays and Miss Mabel Maybank. They're as different as chalk and cheese, when so many small-town tales are bland in population. I also like Stella, the lively and at times ill-mannered Papillion puppy Penn brings as company and guard dog. To tell you any more would spoil the scenic story, so I'll just assure you that Dorothy St. James' sumptuous ASKING FOR TRUFFLE is best enjoyed with chocolates. And yes, there are recipes!
SUMMARY
When Charity Penn receives a letter saying she won a trip to Camellia Beach, South Carolina complete with free cooking lessons at the town's seaside chocolate shop, The Chocolate Box, she's immediately skeptical. She never entered any contest. Her former prep school friend offers to look into the phony prize—only to end up drowned in a vat of chocolate.
Struck with guilt, Penn heads to the southern beach town to investigate why he was killed. But as wary as she is of the locals, she finds herself lured into their eccentric vibe, letting her defenses melt away and even learning the art of crafting delicious chocolates. That is, until delight turns bittersweet as she steps straight into the midst of a deadly plot to destroy the seaside town. Now, only Penn's quick thinking and a mysterious cask of rare chocolate can save the town she's learning to love.
Rich and decadent, Asking for Truffle, the first in a new cozy series by Dorothy St. James, is sure to be a delectable read for fans of JoAnna Carl and Joanne Fluke.
Excerpt
On the screen was a newspaper headline:

Man Murdered in Vat of Chocolate.

"What in the world is this?" I asked.

A consummate researcher, Granny Mae searching out articles about chocolate and chocolate shops didn't surprise me. Digging through information had been her way of helping out after I'd received that phony prize to an obscure chocolate shop on the beach.

I scrunched my brows and read the headline again. Murder by chocolate? The articles that usually caught her fancy were scientific discoveries, political opinion pieces, and human rights violations. Not sensational murders.

"What is this? I don't have time to read an article about some bizarre murder," I said and then checked my phone for the call that still hadn't come.

Granny Mae had three PhDs—one in biochemistry, one in astrophysics, and the third in journalism. Strange or sensational news simply wasn't her thing.

"It's Skinny," she whispered.

"What?" I dropped like a heavy weight into the nearest kitchen chair. A frigid cold that had nothing to do with the outside air settled deep into my bones. I read the entire article. Skinny?

"No. It can't be. It can't be him," I said.

Granny Mae bent down and enveloped me in her warm embrace. Together we cried loud, sloppy, hiccupy sobs, the kind I loathed. But with her holding onto me, making me feel safe and loved, I couldn't seem to hold back my messy emotions.

After I'd wrung myself dry, she handed me a tissue for my nose and then blew hers as well. "After we met with your friend, I subscribed to the digital edition of Camellia Beach's local newspaper, The Camellia Current. I was hoping the newspaper might help us learn more about the town and the chocolate shop that sent the prize letter," she explained. "It's a small-town paper. Most issues are filled with things like arguments about new land developments at the monthly town council meeting, surf contest results, and this scone recipe. But this morning's headline…" She tapped the iPad with the heavy scone she still had in her hand.

"I can't believe it," I whispered. It couldn't be true. But each time I read the article, the facts refused to change. Last night Skinny McGee, my Skinny McGee, who'd promised to call this morning to tell me his exciting news, had been dipped headfirst into a huge vat of semisweet chocolate in the back room of Camellia Beach's local chocolate shop, the Chocolate Box.

The Chocolate Box: the same chocolate shop where I'd won cooking lessons—cooking lessons Skinny had suggested I take.

I need to think.

I need to think.

But my mind, along with the rest of my body, had frozen up.

"Could you let Stella in? She must be a pupsicle by now," I murmured.

Granny Mae sniffed back tears. She grumbled about the little dog as she padded toward the back door and swung it open, letting in a blast of frigid air.

I looked at the article again.

"Start packing your bags," Skinny had told me. "You really need to come down here and see this for yourself."

Why? I silently asked him. What did you find?
---
What do you think about this review?
Comments
No comments posted.

Registered users may leave comments.
Log in or register now!