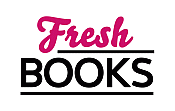 Fall into September books you'll love
"When the going gets tough, this lady builder gets working"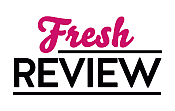 Reviewed by Clare O'Beara
Posted November 30, 2017

In this crime tale from reliable author Kate Carlisle, the appropriately named Shannon Hammer runs her own small building firm. A call to renovate a Victorian gracious house looks promising but embroils her in a bad situation in this Fixer Upper Mystery, set in California. I admit I didn't connect the location at once because the name Cranberry Circle sounded more like Maine. In EAVES OF DESTRUCTION the householder is not only fussy, she wants her carved wood panels and new orangery ready in a few weeks, because there's a tour and judging day for the historic homes. Shannon might grit her teeth, but Mrs. Jorgensen is willing to pay for quality work.
Simultaneously Shannon's dad, who retired due to ill health, is dreaming of a boat of his own, and has purchased one in the marina which he can renovate gradually. The hardworking lady has a small dog and a cat, while her lodger has moved out, leaving the house feeling a bit empty. But she meets good friends in the local pub for a bite, while new carpenter Amanda Walsh is also on hand. With so many friendly folks the nuisance of official building inspector Joe Scully stands out; he's officious, obnoxious and interfering. The stage has been set for a crime, and a violent death occurs on a work site, with no witnesses. Local police chief Eric Jensen is quickly on the spot, and Shannon has to answer his questions.
The details are absorbing as always, from dry rot in the basement to bleaching of wood by sun pouring through a window. A ramshackle farm home stands in contrast with new steel wind turbines. From the press of work we turn aside to find the very human backstory of carpenter Amanda, one which may resonate with some readers. She has come to Lighthouse Cove to -- quietly -- find her roots. Just as authentic is Marigold, a friend of Shannon's, who was raised Amish and runs a quilting shop but has absolutely no intention of going to live on a farm... and now she's being wooed by a farmer.
Readers will have a good time visiting these practical people and piecing together the clues and motives. As Shannon muses, the trouble with everyone thinking she is a strong, capable woman, is that she gets pushed to visit crime scenes when she'd much rather not. Her good eye for detail helps her spot damage, clues and more. Join in, have fun and let author Kate Carlisle engage you with her latest tale of murder and marquetry. EAVES OF DESTRUCTION is a worthy addition to the series.
SUMMARY
Murder is on the to-do list when construction contractor Shannon Hammer looks for a killer in the fifth Fixer-Upper Mystery....
At the annual Victorian Home and Garden Tour, Lighthouse Cove, California's premier contractor, Shannon Hammer, realizes that the competition is about to turn deadly....
Shannon is in high demand among rival homeowners, who will do anything to win Best in Show. One-upmanship and even espionage break out among neighbors, construction crews, decorators, and landscapers. Thanks to several new hires, Shannon is sure she can handle the extra load—until murder throws a wrench in the works.
The small town's corrupt building inspector is found dead on one of Shannon's jobsites, and soon plenty of suspects are coming out of the woodwork. When another body is discovered, Shannon calls on her team of close friends and devilishly astute thriller writer Mac to help her nail down the details and build a case against the killer before the door shuts on someone else—for good.
---
What do you think about this review?
Comments
No comments posted.

Registered users may leave comments.
Log in or register now!