"A profound young adult romance set in the West"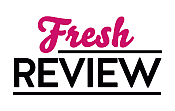 Reviewed by Patti Loveday
Posted November 29, 2017

ALL THE WIND IN THE WORLD by Samantha Mabry is a young adult romance. Combining relatable characters, a western feel, and a plot that is easy to get lost in makes this book an enjoyable read.
The cover is beautifully designed and gives you a hint at what reading this book has to offer. Mabry writes with a lyrical style that instantly draws you in and leaves you wanting more. A fresh take on a traditional young adult romance novel but with a western touch giving this novel a new take. The story follows along two main characters named Sarah Jac and James. Together they have worked the fields for years with the main goal of saving money. After making one mistake on the last ranch that could cause them to be killed, they are on the run and looking for another ranch or farm to work. They love each other but this must remain a secret between the two of them due to the fear of what will happen to them if anyone was to find out. Instead, they tell everyone they are cousins.
As the drama of the story unfolds the story goes through many twists, turns, and unexpected surprises. The western backdrop is the perfect setting for this plot to unfold as the world around them grows hotter, water is scarce, and work needs to be done. The desert is simple and dull during the day but full of dark secrets lurking in the shadows at night. ALL THE WIND IN THE WORLD is a fast-paced read that is packed with adventure and the fear of the unknown. A great read that has an unexpected ending full of hope and an unexpected twist.
SUMMARY
Keep your eyes open . . . your head down . . . and your love secret.
Sarah Jac Crow and James Holt have fallen in love working in the endless fields that span a bone-dry Southwest in the near-future—a land that's a little bit magical, deeply dangerous, and bursting with secrets. To protect themselves, they've learned to work hard and—above all— keep their love hidden from the people who might use it against them. Then, just when Sarah Jac and James have settled in and begun saving money for the home they dream of near the coast, a horrible accident sends them on the run. With no choice but to start over on a new, possibly cursed ranch, the delicate balance of their lives begins to give way—and they may have to pay a frighteningly high price for their love.
---
What do you think about this review?
Comments
No comments posted.

Registered users may leave comments.
Log in or register now!