"More Magical Murder in Savannah"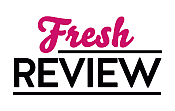 Reviewed by Katherine Petersen
Posted November 2, 2017

Mystery Cozy | Mystery Paranormal
Not a lot of cozy mysteries top my must-read list, but the Magical Bakery series by Bailey Cates, makes the grade. POTIONS AND PASTRIES, number seven in the series, hasn't changed my mind. Katie Lightfoot, witch, and owner of the Honeybee Bakery where she adds magic to her goodies, stumbles across an "accidental" murder. But Katie thinks there's more going on in the fortuneteller's death.
Cates does a nice job of keeping her stories fresh, giving us glimpses into the lives of all the characters. Although we didn't see as many of the spellbook club members in this tale, we know there are changes in career, romance, and more. Declan and Katie plan to marry, but Katie has reservations about leaving her cottage
I also love the setting of this series. Savannah is on my list of my top three U.S. cities to visit along with Charleston and New Orleans. They all share a similar ghostly/magical atmosphere that makes for good reading. One of the other reasons I like this series is Katie is a down-to-earth sleuth who follows every lead and doesn't jump to conclusions too often. The mystery itself in this installment has an interesting twist that will keep readers guessing.
I've followed this series since its inception, and I'll always recommend starting at the beginning of a series, but this book could stand on its own. Not every reader needs to read every series in order as I do. As with many of the cozy series that involve food, Cates' books come with yummy- sounding recipes. While I haven't tried one yet, they definitely sound terrific.
SUMMARY
In this New York Times bestselling mystery series, witch Katie Lightfoot bakes enchanted treats—and faces more than her fair share of toil and trouble....
It's been exactly two years since Katie and her aunt and uncle opened the Honeybee Bakery, where they serve delicious—and bespelled—treats to the good people of Savannah. After a dinner celebrating the bakery's anniversary, they all take a stroll along the waterfront and meet Aunt Lucy's friend Orla, a colorful character who has been telling the fortunes of locals and tourists alike for years.
The next day, Orla meets with what seems like a terrible accident, but Katie's witchy intuition tells her it was something more sinister. Together with her trustworthy coven and her firefighter boyfriend, she'll race to find out what happened to the unfortunate fortune-teller before the piping hot trail goes cold....
---
What do you think about this review?
Comments
No comments posted.

Registered users may leave comments.
Log in or register now!