"Crime has gotten out of hand and one man is determined to stop it."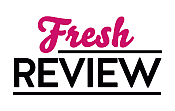 Reviewed by Shellie Surles
Posted October 15, 2017

The city is out of control, crime is everywhere and a lone man is determined to help get it under control. Bentley Hawthorne has the weight of ghosts all around him. He has picked up the ability to feel how a ghost was killed. He is then compelled to help them find peace or justice. He works for Death to set things right when someone was taken too soon, spending his time trying to correct the wrongs done to the dead.
Bentley has been fighting this alone. His only friend, his butler, thinks he is crazy. Then Bill comes along. Bill is a criminal that was electrocuted and lived. Now dressed as Grim Death, Bentley and Bill work together and go on the hunt. They fight numerous creatures; including monkeys with straight razors.
The characters in GRIM DEATH AND BILL THE ELECTROCUTED CRIMINAL are very dark. They have no enjoyment in their lives, short of accomplishing their mission. Though later there are characters introduced who help make their lives a little more pleasant. The adventures are riveting and you sympathize with the victims. The illustrations throughout the book are well done and add a visual of the characters and their world. Mignola & Sniegoski give us characters that do what needs to be done, avenge for those taken too soon. Adventure and horror tied in one well-written book.
SUMMARY
An uneasiness festers upon the city streets, threatening the peace and safety of law-abiding citizens. A war is escalating, and it seems as though the good and righteous are being crushed beneath the unholy weight of evil's onslaught. Organized crime is spreading in an unchecked reign of terror.
Until a mysterious agent of retribution rises up from the shadows to challenge the villains. A lone figure, clad in a slouch hat and clothes seemingly stitched from the blackest shadows, masked in the guise of a skull-faced death—a Grim Death—emerges with guns blazing. With him, a wronged ex-con clad in the striped costume of his misfortune—Bill the Electrocuted Criminal.
In this beautifully illustrated 1930s-pulp-style novel, two dark new characters by Thomas E. Sniegoski and Mike Mignola take to the street to fight the growing infection of organized crime. Grim Death and Bill the Electrocuted Criminal are not your average heroes, but they want justice.
---
What do you think about this review?
Comments
No comments posted.

Registered users may leave comments.
Log in or register now!