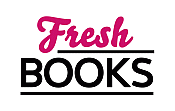 June blooms with love and intrigue
"Team work pays off in this FBI K-9 thriller"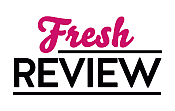 Reviewed by Clare O'Beara
Posted October 13, 2017

This FBI thriller is off to a swift start as a woman is abducted and concealed at Arlington Cemetery. FBI specialist K-9 teams are sent to try to find her BEFORE IT'S TOO LATE. This turns out to be a sadistic serial killer story, but readers can expect that the FBI is not called in to deal with ordinary police work.
I previously enjoyed LONE WOLF, first book in this FBI K-9 series. We meet the same characters again, Meg Jennings and her black Labrador Hawk in particular. Meg is concerned that the kidnapping victim bears a visual similarity to herself, and the next abducted woman is also a close match in appearance. The women share a love of dogs and the evil man seems to strike women dog walkers and researches their families. He leaves taunting messages telling the K-9 team to hurry and rescue the victims, but of course, any harm done to them is his fault, not theirs. With so little to go on, the team has to find the vile criminal somehow.
I am always impressed by the talents of the highly trained search dogs. Their handlers know to trust the dogs; also how to give them the best opportunity to find their quarry. The dogs are carefully fed and rested, praised and treated for any cuts before being asked to work. Another character recurring is the Washington Post journalist Clay McCord, a former war correspondent. Clay and Meg's puzzle-solving sister Cara decide that the coded messages relate to historic Civil War locations. This opens up new avenues of exploration for the crime fighters. But the personal connections to Meg continue.
I enjoyed the decryption of the codes and the tour of historic locations ranging from a prison watermill to a tannery. The Civil War historical connections get too detailed for me to worry about, but of course, American readers would be more interested. I love the descriptions of the natural preserves, including birds of prey. In structure, this adventure is a treasure hunt, with a series of clues and rewards. The criminology profiling and rehashing of past clues for links, does create some repetition. The action sequences are frequent and fast-paced, though, with an ever-narrowing focus on Meg herself. BEFORE IT'S TOO LATE is a carefully and cleverly written thriller by Sara Driscoll, a pen name for a two-woman team. They emphasize teamwork and in their case, it certainly pays off.
SUMMARY
In this powerful K-9 crime thriller, FBI Special Agent Meg Jennings and her trusted search-and-rescue Labrador, Hawk, must race against the clock before a diabolical killer strikes again…
Somewhere in the Washington, D.C., area, a woman lies helpless in a box. Beneath the earth. Barely breathing. Buried alive. In Quantico, the FBI receives a coded message from the woman's abductor. He wants to play a game with them: decipher the clues, find the grave, save the girl. The FBI's top cryptanalysts crack the code and Special Agent Meg Jennings and her K-9 partner, Hawk, scramble to the scene of the crime. Cryptic clues lead them astray and by the time they solve the puzzle, it's too late. But the killer's game is far from over . . .
Soon another message arrives. Another victim is taken, and the deadly pattern is repeated—again and again. Each kidnapping triggers another desperate race against time, each with the possibility of another senseless death. That's when Meg decides to try something drastic. Break the Bureau's protocol. Bring in her brilliant sister, Cara, a genius at word games, to decipher the kidnapper's twisted clues. Meg knows she's risking her career to do it, but she's determined not to let one more person die under her and Hawk's watch. If the plan fails, it could bite them in the end. And if it leads to the killer, it could bury them forever . . .
---
What do you think about this review?
Comments
No comments posted.

Registered users may leave comments.
Log in or register now!