"ISIS has nuclear weapons and America will never be the same."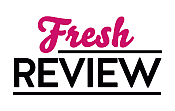 Reviewed by Shellie Surles
Posted August 20, 2017

ISIS attacks Bagram Airfield in Afghanistan with a nuclear weapon. The world is shocked and scared. America is on high alert and level only heightens when it is discovered they have more nuclear weapons that are headed for America.
FBI Special Agent Monica Cruz is a loose cannon. She is not one for following the rules. Monica knows in her heart that the Saudi she has been following is up to something. Even when she is ordered to stand down she keeps on and is suspended, not that suspension stops her.
The newly elected President Laura Vaccaro is a former member of the military. She is highly decorated and takes no crap. So when the second nuclear device goes off in New York she will stop at nothing to find those responsible and stop the rest of the attacks coming. She makes our enemies pay and send a special group of mavericks out to stop the planned attacks. FBI agent Cruz and Colonel Hunter Stark's Special Forces team hunt down those attackers and search for the remaining weapons.
WITHOUT MERCY is a superb book. The characters are strong and people you want to be around. They do what is best and worry about the consequences later. FBI agent Monica Cruz and the President are examples of what a strong and determined woman can do. WITHOUT MERCY is one of the best thrillers I have read since Stephen Coonts' LIBERTY'S LAST STAND. I did not want to put the book down. Colonel David Hunt and R.J. Pineiro worked together well to produce an exciting, well-written book that looks at the threats facing us today. They show us the importance of strength and decisive decision making. The clearest way to say it is I really liked WITHOUT MERCY and you should read it.
SUMMARY
When ISIS detonates nuclear weapons in two key American strongholds, the United States plunges into chaos and the CIA scrambles to prevent a third tragedy in Without Mercy, a terrifying and topical thriller from Colonel David Hunt and R.J. Pineiro.
The unthinkable has happened: ISIS, covertly assisted by Pakistan's intelligence services, has acquired nuclear weapons and the ability to deliver them anywhere in the world. They begin with an attack at Bagram Airfield, America's largest military base in Afghanistan. A second weapon is detonated in Battery Park in New York City.
The blast levels a square mile of Manhattan, including the Financial District. Hundreds of thousands perish. The American economy is in chaos. Banks close their doors. The U.S. supply chain is disrupted. Riots and looting break out while enemies in the Middle East burn U.S. flags in celebration.
The stakes skyrocket when Islamabad CIA Station Chief Bill Gorman unearths evidence of a third bomb headed our way. Across two continents the chase is on to find the runaway terrorists led by the ruthless and capable Salma Bahmani, star agent of Pakistan's Inter-Services Intelligence, the dread ISI. She will stop at nothing to deliver what could be the final nail in America's coffin.
---
What do you think about this review?
Comments
No comments posted.

Registered users may leave comments.
Log in or register now!